What Are the Benefits of Carpet Flooring?
Why choose carpet?
Carpet is a luxurious and comfortable floor. There is a suitable carpet for every room in the house or office. From a soft bedroom carpet to a luxury carpet for the living room or hotel room, a practical carpet for the hallway and stairs or home office.
There are many reasons to choose carpet …
Carpet improves the indoor climate
Carpet improves the indoor climate as it retains airborne dust particles. The carpet traps the particles and keeps them trapped in the fibres until the next time of vacuum cleaning. Therefore, a dust allergy should not form an obstruction to choose carpet. The German asthma foundation has even concluded that carpet retains dust better than any other flooring and as a result the indoor air is cleaner.
Carpet also offers good insulation, allowing energy savings of approximately 4-5% and up to 10% in cold winters. Carpet is also suitable for houses with floor heating. When purchasing carpet, pay attention to the thermal resistance in the technical specifications and the presence of the PRO-DIS symbol underfloor heating to find a suitable carpet.
Carpet is soundabsorbing
Carpet is the floor that absorbs sounds. On stairs, in the living room or in an office. A carpet doesn't reflect sounds, it absorbs them thus minimizing noise levels. Height and density of the carpet influence the effect of sound insulation.
A carpet improves room acoustics. Environmental noises are minimized by rooms that have been fitted with carpet.
Carpet is safe and warm
On a rug in front of the fireplace, going barefoot in the house or playing a game on the floor: with carpet installed, all such activities are very comfortable. Textile flooring is gentle on feet and joints.
Carpet is also non-slippery. The risk of slipping on a carpet is much lower than with smooth flooring. And if one should fall, the chances of injuries are smaller as carpet is soft and resilient.
Carpet is comfortable and luxurious
Carpet is a textile flooring, providing you with a feeling of comfort and luxury.
For extra comfort and an increased lifespan, use a good quality underlay. Underlay maximizes all positive effects of carpet such as sound and energy insulation and the feeling of comfort and luxury.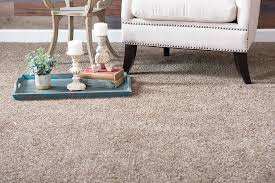 Ease of Care
Our carpet suppliers employ a variety of advanced technologies to produce carpeting suitable for a wide range of residential and commercial applications. These products are highly resistant to stains & soiling, designed for optimal wear, and beautifully made. A few minutes of regular vacuuming or spot cleaning with a damp cloth will often restore their appearance to new.
Design Flexibility and Value
Quality carpet is comparatively one of the least costly elements of overall room design, and as a design choice carpet offers maximum flexibility, remarkable durability and excellent value. Five minutes in our showroom is enough to convince almost anyone of the enormous range of style, texture, design, color, patterns and price available in carpet. Given this versatility, carpeting can be selected to fit almost any interior design and décor. We even have carpeting with your kids' favourite Disney characters (or perhaps yours).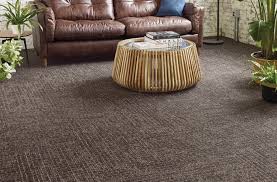 Carpet Can Boost Insulation Inside of Your Residence
Strong insulation is key for households that wish to maintain valuable warm and cool air in the winter and summer seasons respectively. If you're sick of dealing with the hassles of outrageous heating and cooling costs every year, carpeting could just be a superhero for you. It offers strong insulation perks that are unrivaled. People who want to feel warmer and more comfortable at home can get a lot out of investing in it. It can help you turn your heater down and therefore lessen your energy bills substantially. That's definitely a wonderful thing for households that want to be more economical.
It Can Give Your Health a Helping Hand
Carpet can hold on to substances that can be detrimental to human health and well-being. These substances include dust, allergens, pet dander and contaminants in general. If you want to breathe better while at home, it can be a strong asset. Since it masterfully and efficiently collects these substances for you, you can easily do away with them at a later time when you vacuum and shampoo. It can make accessing dirt and debris easy, stress-free and quick.
It Doesn't Have Demanding Upkeep Requirements
Keeping these floor coverings in strong shape isn't difficult for anyone. If you have concerns regarding regular maintenance requirements, you don't have to worry in any way. It generally is a lot tougher and more time-consuming to clean hard surface floors. Floors that have hard surfaces usually have more complex maintenance requirements overall as well. If you don't have a lot to time to put into floor maintenance work, carpet can make an appealing and convenient choice for your lifestyle.
Why Should I Install Carpet?
One important benefit of carpeting is that it is often the one thing that helps bring rooms together. More than paint or furniture, carpets can have beautiful colors and patterns that can help make any room lighter or darker—depending on your taste and style. A dark carpet allows you choose paint and furniture that creates the atmosphere and the image that you want. A lighter carpet offers the same options to bring the space together.
A practical benefit of carpet is the warmth it provides. Not only does it provide a warm place to play with a baby, a puppy, or a kitty, but it helps keep homes warmer by acting as an insulator. You also shouldn't underestimate the feeling of warmth carpet can provide. Many people will think about laying on the floor while watching a movie or television show with the whole family, or laying down after a big holiday meal. Carpets often remind us of cozy feelings of family.
People don't always think about the fact that carpets are actually easier to keep clean than other floors. People who have wooden floors know what it's like to sweep the floor, then see a dust bunny under the coffee table. Somehow it is almost impossible to get all of the dirt and cobwebs. A good vacuuming once or twice a week, and thorough carpet cleaning—and you can even hire a residential carpet cleaning– once a year or as needed, and you know your floor is clean when you have carpets. People with carpets also see fewer dust particles in the air. That is because those particles stay in the carpet until they can be vacuumed, rather than being stirred up every time someone walks through the room. This makes carpets especially beneficial for people with asthma.
DISADVANTAGES OF CARPET FLOORING
GERMS
You may not be aware of it, but germs, bacteria and viruses hide in those carpet fibers just waiting to catch you unaware.
All those germs and viruses in your carpet can keep your family members taking turns feeling unwell.
While steam cleaning can kill most of the bacteria and those germs and viruses, it won't take long before new ones are hiding in your carpet.
ALLERGENS
Carpets are great at collecting dust and pollen and holding it in their fibers. While regular vacuuming can remove much of that dust and pollen, some make their way back into the air where they can be breathed in before they make their way back into your carpet fibers.
If you or someone in your home suffers from allergies, then getting rid of the carpet just may help reduce some of those severe allergic reactions.
TOXIC CHEMICALS
Synthetic carpets and carpet pads are made with toxic chemicals that release fumes into your home.
In addition, the glue that is used on some of these carpets also contains toxic chemicals, all of which you and your family end up breathing in on a daily basis.
While these fumes are not good for anyone's health, they can be particularly problematic for people with allergies, asthma or other respiratory conditions.
WEAR AND TEAR
Carpet like anything else is subject to wear and tear and high trafficked areas will show wear faster than the rest of your carpeting.
Sand and small stones also work their way into the carpet. And walking over the carpet provides friction, making the dirt and small stones act like miniature saws cutting off carpet fibers and even leaving bare spots.