Buying a used car: things to know
there are about four used ones that exchange hands. As you can imagine, the used car market is thriving, and how. The reasons to consider going for a pre-owned car are centred around, but not limited to, how much financial sense they make. With new cars losing value literally the moment they roll out of the showroom, you can save big money by even going for a car that's just a few months old. For others, the decision to go for a used car opens the doors to multiple options to suit a limited budget.
WHOM SHOULD I BUY FROM?
There are three main avenues for buying a used car – an individual, a used car broker and the franchised pre-owned dealer. The customer-to-customer model certainly seems to be the easiest choice if the seller is known to you. The fact that there's no middleman involved to make a quick buck out of the transaction also gives you more leeway to fix a good price. Used car classifieds in newspapers, and websites are also a fast way of getting in touch with private sellers. But do not buy on face value itself, do all the checks necessary and be prepared to do a little bit of running about for the vehicle transfer.
WHAT SHOULD MY HOMEWORK COMPRISE OF?
First up, be sure if the car you are eyeing is suited to your needs and offers a hassle-free ownership experience. Read reviews of the car and try to speak to a couple of existing owners to get an idea of running costs, the typical problems associated with it and the price of spares and maintenance.
WHAT ABOUT MY BUDGET?
Make up your mind on the amount of money you want to spend, including the room for stretching it. When shopping, it is very easy to get tempted by an enthusiastic salesperson into buying above your means for the sake of a larger car or more features. So, it's up to you to be vigilant and remain grounded during the purchase. If finance is what you are looking at, then be aware that interest rates for used car loans are usually higher than those for new cars and as a result you might pay a lot more than the sticker price. If finance is a must then opt for short-term loans with lower interest rates. Check with your regular bank for loan options. Facilities like an overdraft on your fixed deposit could work out to be cheaper options.
SHOULD I TRUST THESE GUYS?
Sales personnel and brokers are usually smooth operators who are trained to sweet-talk buyers into making purchases they may not be in the market for. With sales commissions at stake, they usually go all out in convincing customers to part with their money. So, take everything thrown at you with a pinch of salt, what they say, how they say it, facial expressions and even the tone of voice. For example, they might steer a customer towards a lemon (a model that's not selling), paint a rosy picture of its virtues and offer higher discounts, without mentioning any of its drawbacks. Filter the facts from the fluff coming your way and argue on any point you feel is a false claim; this is where your homework comes into good use. Pay for a car's worth and do not be swayed with freebies like a full tank of fuel or car polish coupons.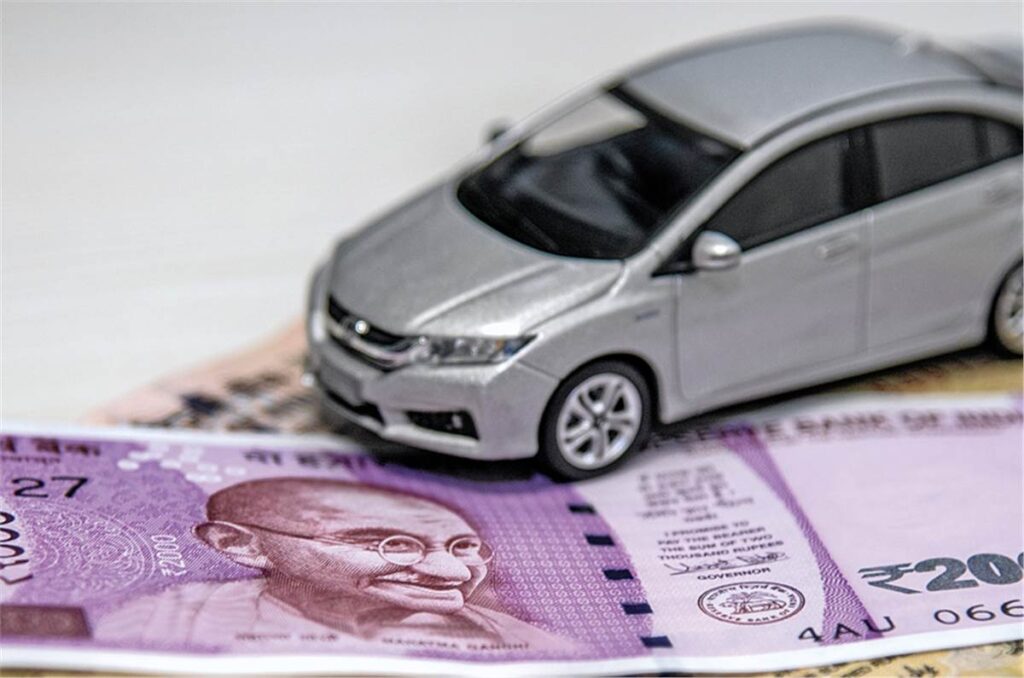 THINGS TO ASK A CAR DEALER
Is there a balloon payment?
With a balloon payment, your weekly repayments are less than they'd otherwise be, but you pay a large lump sum payment at the end of the loan term (up to a quarter of the loan value).
Are the repayments all-inclusive?
It's not uncommon for finance offers to include costs like stamp duty, servicing and insurance. This means your repayments will include these costs, plus the purchase price of your car.
Does the dealer get commission?
Car dealerships get commission when you purchase a car—and a higher commission when they use their own finance company.
Do I need an extended warranty?
Car dealers also earn a commission from 'add-ons', such as extended warranties and alarm systems. Be sure you understand exactly what your finance agreement covers and do not sign anything until you understand what's included.
Can I see the invoice price?
This shows you the exact itemised price of the car. For instance, you may pay $20,000 for a car that's actually worth just $18,000. That extra $2,000 might be made up of car mats, mud flaps, bull bars and so on. These items can often be bought outside of the dealership for much less.
things your car dealer doesn't want you to know: How to not to get cheated!
Driving home a shiny new car is always an occasion here's how you can get the best deal and make it even more fun for you and a little less fun for the dealer.
Buying a new car is an occasion, what can be better than that shiny new paint job on the car you've been saving up for. Not to mention that wonderful "new car" smell, wafting through the vents as you scoot through town on your flashy new wheels. The thing is car dealers know this all to well and will not hesitate to take advantage of your excitement. Here's the thing though just like they count on your predictability, we can count on theirs. Because the only thing better than a new car is having one knowing fully well that you got the best possible deal, that they have to offer. Because from the time you enter a dealership, the dealer throws in a elaborate stage play to ensure that they make you spend the most of your moolah. To beat these odds, here's our list of top five things your dealer doesn't want you to know, because sometimes just knowing what's up keeps you from a deafening blind side.
Try to push your purchase to the end of the month: Car salesmen like the rest of us have targets, and while the rest of us have the privilege of three months before our targets get met. Salesmen work on more of a monthly format. The idea is they make hold back their margins to push profits till months end, and on the last few days of the month, they switch this strategy up to favour numbers slimming out their margins as far as possible. This won't be out in the open, they will hold out as long as possible without compromising on the margin if they know you're keen on the purchase, so haggle away, and get the best deal at months end.
VIN number and offers that look too good to be true: If an offer from your salesman sounds too good to be true it probably is. Ask to see the VIN number of the car you're putting your booking down for, insist on seeing it before they register it. The VIN number is usually the best way to know which year the car he intends to sell you has been manufactured. The dealer will try to clear out his older stock first and this might mean you will end up with an older car than the month your buying from. These older models will then be wrapped in seemingly irresistible discounts, and most often sent forward with a time-bound. This is usually to make sure you put down your initials and moolah before you properly look the gift horse in the mouth.
Trade-ins are not the best deal: You know how dealers seem excited when you say that your interested in a trade in and then somehow lose the enthusiasm when you pull into the dealership. Well, don't be surprised that's what they are trained to do. They will drive down your car, and then make you feel like it's the best deal you're going to get. It's probably not. You're likely to get a better deal on the free market, but it usually makes sense to check in both places before you put down your final decision.Always bargain: When dealers start talking discounts at the get-go you know to look a gift-horse in the mouth. The discount they are offering is usually already been taken care of by the manufacturer without really encroaching on their margins. Always ask them to give you their final price, if you have followed rule one. This should get you some exciting results.
How to Negotiate for a Used Car
A couple of months ago, I wrote about how to buy a used car. I went through all the steps except for negotiating because it's a topic deserving of its very own post. A post which I'll tackle today.
And it becomes really apparent whenever I negotiate for big purchase items like cars. When Kate and I had to buy a "new" car last year, I stunk it up. It wasn't for a lack of trying. I was actually excited about the chance to improve my negotiating chops. I felt ready to walk into the dealership and make a deal.
Thankfully, Kate is a kickass negotiator. I think it's her Italian heritage that makes her so good. Maybe the Polish. I don't know. She's just good at it. She saw that I was flubbing it up and took over the reins and got us a good deal.
As we drove away in our new car, I'll admit that my manly ego was bruised. And I could tell Kate was disappointed that I hadn't been able to take the lead. I thought, "I'm the man damnit! I should know how to negotiate and not have to let my wife do it."
Knowledge Is Power
In the negotiation game, knowledge is truly power. And in the car buying business, the car salesman usually has the most information. Think about it. When the average buyer walks into the dealer, he'll immediately divulge to the salesman which car he wants, how much he can pay per month, and which vehicle he's trading in.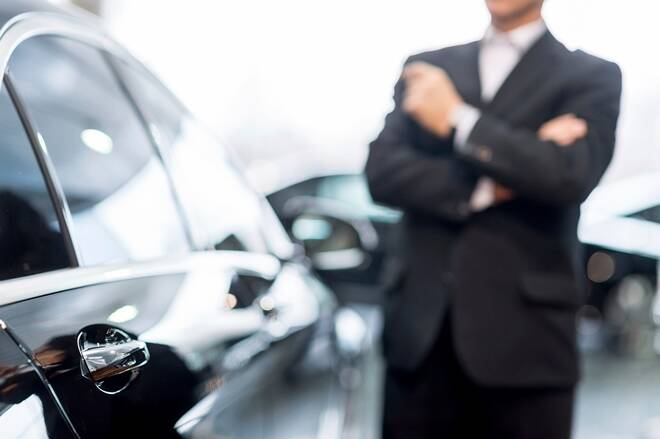 Auto Shopping Moments Every Brand Must Own
The average car shopper today makes just two dealership visits in the search for the perfect vehicle. That's because today car shoppers turn to mobile to research models, find deals, and get real-time advice
Some of my fondest memories as a child were spent with my Dad, shopping for a new car. Going from dealership to dealership, climbing in and out of the vehicular jungle gyms perfectly arranged on the showroom floors.
Which-car-is-best moments
Six out of 10 car shoppers enter the market unsure which car to buy. To help narrow their choices, many start by consulting someone they trust. This can come in the form of reaching out to that one friend we all have who is bizarrely obsessed with cars (a hat I proudly wear), by reading blogs or forums, or by searching for review sites like Edmunds, KBB, and Car and Driver.
Is-it-right-for-me moments
At some point, a shopper needs a reality check: will this car fit my needs and my life? Information about practical considerations, like seating accommodations and the number of airbags, are the hallmark of this stage.
Can-I-afford-it moments
Once consumers can imagine owning a particular vehicle, they need to know if they can afford it. And again, people are grabbing their smartphones to find a fast answer. Search interest for MSRP & list prices is at its highest levels ever, growing 25% in the past year, driven in large part by mobile, which accounts for 70% of these searches