Wedding Videographers – A Price Evaluation
What impacts a wedding videographer's prices?
There are a variety of factors that can impact wedding videography prices, some may be obvious and others less so.
Time: The amount of time that your videographer is present at your wedding will greatly impact the cost—most wedding videography packages include the amount of time that your video pro will spend at your wedding. The more time he or she is filming, the more you're likely to pay. And if you would like your videographer to cover other events, like your rehearsal dinner, that will add more to the cost of your wedding videographer.
Staffing: Your videographer may bring a second shooter and/or an assistant to your wedding. The more staff members present, the higher your wedding videographer's price is likely to be.
Final Product: What will you receive from your videographer? Most videographers will provide you with edited wedding videos (a highlight reel and an edited wedding film), and some will also provide your raw footage. If you'd like short edited clips for social media or other types of edited clips, that will likely add to your wedding videographer cost.
Extras: Some videographers (about 43 percent) offer drone footage, Super 8 film, extra DVDs or USB drives, or other extras and effects at additional cost.
Travel: If your wedding videographer will be traveling a long distance to be present at your wedding, you'll likely have to pay for his or her gas mileage, airfare, hotel or other travel charges.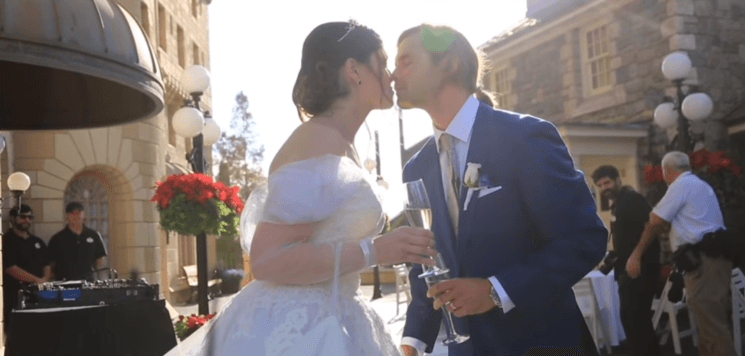 What Should You Look for in a Wedding Videographer?
You may have already decided you'd like to hire a wedding videographer, but there's still a lot to think about. First, do you want to have your entire day captured on video, or just the ceremony? Are you hoping for a chronological look at your nuptials, or do you prefer a more cinematic film with different parts of the day all mixed together? With varying video styles, personality types, and working styles, you'll want to be sure you've found a videographer who checks all of your boxes. But what exactly should you look for in the pro you choose? We break it down.
Someone whose style aligns with yours.
Whether they shoot documentary style or more cinematic, you want to be sure the videographer you're working with has a well-developed look and feel to their work.
A videographer who can work well with your photographer.
Consider asking your photographer for any videographer recommendations. Since these two will have to work in tandem, knowing they already have good chemistry and have previously captured weddings together can make a huge difference. While any professional should be able to work with well with the rest of your vendor team, a pre-existing rapport can't hurt.
A professional who knows his or her limits.
A six or eight-hour video package makes for a very long day. If your videographer is a pro, they'll likely bring along a second shooter or assistant to help manage the equipment, schedule, and shot list.
Someone with a calming personality.
Your wedding will be a long, emotional day, so it's important that the vendors you're surrounded by are people you feel comfortable with. A videographer with good energy and a sense of calm will be a blessing if you're starting to feel stressed out.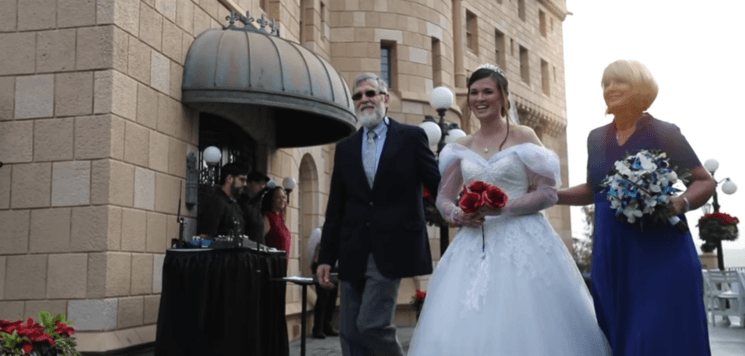 What was their biggest wedding day regret? Will you regret not having a wedding video?
1) Regret Not Having a Wedding Video
One of the most common wedding day regrets that married couples cite is that they regret not having a wedding video. In fact, The Huffington Post cites that 98% of brides regret not having a wedding video if they do not hire a wedding videographer. Trust those that have been there, done that. There is something special about watching yourself walk down the aisle and hearing the music that was played, reliving the words spoken during your vows, listening to the pastor finally announce you as husband and wife…and that is just the beginning of the day. If you have wiggle room in your budget (or if you could live without the coney dog station), a wedding video is a must.
2) Not Asking My Photographer Enough Questions Before Signing a Contract
Did you know that some wedding photographers charge thousands of dollars for wedding photography and then AFTER the wedding, charge you again for the rights to the photos that they took? Whaaaatt!? Yes, it is true, as are hundreds of other little things like this that most people would never think about.
Brides, read your contract before signing anything and know the right questions to ask. Other things to look out for: hiring a wedding photographer that is not insured, hiring a photographer that will not guarantee (in writing) a set date for proofs, edited images and albums, and hiring a photographer that has a cap set for the number of photos that will be taken.
3) Not Spending Enough Time With Guests
Aside from not getting a wedding video, this is one of the most popular regrets. Your wedding day will go by fast. And if you are like most, you will be so busy with the day that you don't get a chance to say hi and thank everyone that came to celebrate with you. Most likely, your guests will be more than understanding but you and your fiance on the other hand, may feel bad.
A simple solution to nip this regret in the bud is to visit each table for a few minutes while dinner is being served, or if you do a first look, you can spend extra time with guests at cocktail hour.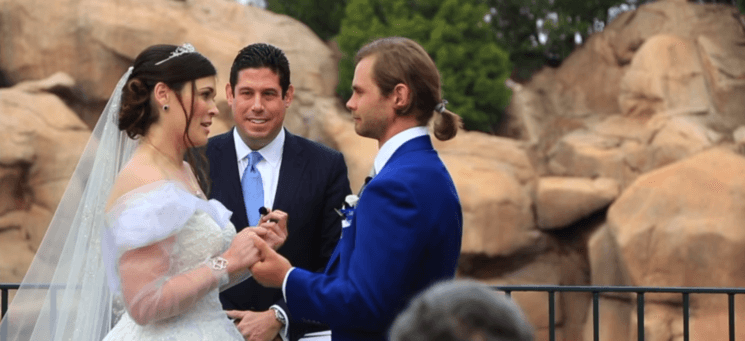 Split Your Remaining Budget in Half
This rule, by and large, works for every wedding: divide your working budget in half (in our example, the €26,400 becomes €13,200) and that's the figure you have for your venue.
Under that you should cover your reception venue hire fee, your food (cocktail hour, main meal, late night snacks), and your wine, cocktails and other drinks.
This is the figure to take with you to venues when you start to inquire, along with your per-head price (see below).
Once you've booked your venue, go back to your budget and re-adjust if necessary, as certain venues will throw up their own expenses or savings; a marquee wedding for example, has lots of extra costs whereas a hotel venue might include some extras included in the package.
4 TIPS TO HELP YOU CREATE A GREAT WEDDING VIDEO
Even if you're not a wedding photographer or videographer, you may have had proposals to shoot a wedding. If you know how to use a camera, someone's going to ask you to shoot their wedding sooner or later. And if you decide to accept, Rob Nelson gives you some useful advice how to make a really great wedding video.
MAKE IT BEAUTIFUL
Wedding videos are all about emotions and beauty of the moment, and you'll need plenty of B-roll shots for this. it's the easiest to shadow the photographer and shot over their shoulder for most of it. They direct the scenes, and you capture them, as well as "behind the scenes" moments.
Another tip is to shoot in slow motion if it's possible. It looks nice and mellow and adds more beauty to the moments you capture in the video. Also, add some movement to the shots. Use the slider and/or stabilization to make the best of it.
Finally, shoot into the sun as much as possible. We are learned to shoot with the sun behind our backs, and, many new filmmakers do it. However, sun creates wonderful lens flare, golden backlight at the right time of day, and adds that "dreamy" look to the video.
CONCENTRATE ON GETTING THE CEREMONY
When it comes to the ceremony itself, this is when you need to shift focus. Concentrate on simply getting it without thinking too much of the beauty. Also, include the audio recording with the video. Everyone wants to hear the vows, so getting them recorded them will create a beautiful memory. Remember, you'll need microphones for this, to get a clear audio.
THINK AHEAD ABOUT THE STORY
Just like for any other shooting task, think ahead. Think of the story you want to create and prepare ahead. Rob wanted funny sound-bites from the wedding, build-up before it and some interesting B-roll for the end. And with that in mind, he prepared for the shooting and focused on the elements he wanted for the final movie.
IT'S ABOUT THE COUPLE
Last, but not least, remember that this is not about you. It's about the couple. As a filmmaker and director, you have the idea so you call the shots. As a wedding videographer, it's the couple's story, not your own. If you direct them too much, they will be tense, and the weddings are stressful enough even without it. So, try to be a "fly on the wall". Shoot as much as possible without directing the couple. Sure, get them to kiss or get the bride to twirl her dress, but keep in mind – you are making their movie.