How to Choose a Wedding DJ
You've already decided on a DJ over a band. The question is how to choose a wedding DJ that will enhance your event (not his own image). For most engaged couples, entertainment is the #1 factor in determining the success of their event, so this is not a decision that should be taken lightly. And choosing the right DJ for your wedding is about far more than price.
Personality
If we could only give you one tip, it would be this! Your DJ is going to be responsible for setting the tone of the evening. If you have a boring DJ…that means a boring wedding.
Communication
You've probably been hearing how important communication is during all those premarital classes. Well, working a DJ is no different. Playing music is only part of what a DJ does. The other half is talking. From making sure you're on the same page regarding the "do not play" list to making sure the photographer captures the cake cutting, wedding DJs need to communicate and they need to do it well.
Flexibility
Any DJ who specializes in weddings will end up working a lot of them, so they need to be organized. But when those plans go awry, they also need to be flexible.
How to Choose a Wedding DJ
If you're meeting with multiple wedding DJs, it can be hard to choose just one. Here are 13 questions you can ask to help you choose the perfect DJ.
1. Do you DJ full-time?
It's not always easy to tell from a website whether a DJ is working weddings on the side or as a full-time gig. All things being equal, you want someone who's fully dedicated to making your day amazing.
2. Are you insured?
DJ-ing doesn't sound like a terribly risky job, but accidents can happen anywhere. Make sure your wedding DJ is licensed and insured.
3. How many DJs do you have?
If a DJ company has a team of DJs, find out which one will be working your wedding. You don't want to do all of your meetings with the company owner, only to find out that you don't vibe with the person actually at your wedding.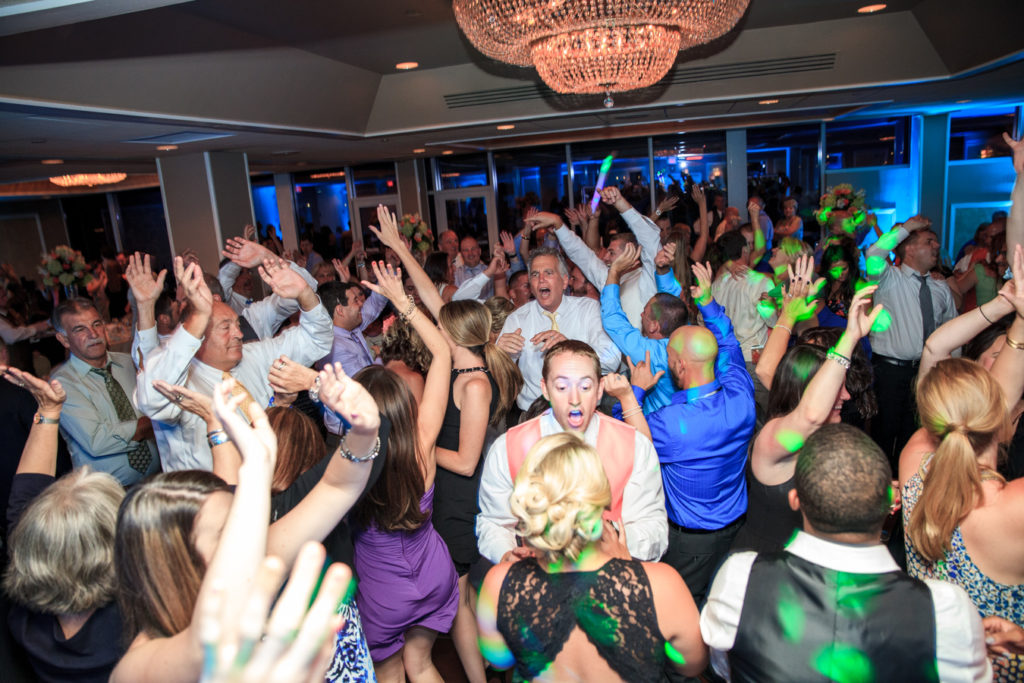 Tips for Hiring an Awesome Wedding DJ
Your wedding entertainment is one way you can make sure your guests have a blast. It can also be another way of adding your own personal touch to the event. Your wedding is a party, after all! You want to make it a kick-ass party that your guests won't soon forget. Whether your goal is to get people moving on the dance floor or to just have some great music accompanying the reception, hiring a wedding DJ can be a great option.
Know what to look for and where
The most common option is to go with a DJ whose primary business is weddings. These wedding DJs know the ins and outs of wedding receptions and may even be great at serving as an emcee to make announcements. To find one of these, do the usual web searching and asking for referrals from other vendors.
Ask to hear samples of the wedding DJ's work
Once you've found a DJ or two that seems right for your wedding, ask to see examples of their work. This could be a video of a live performance, a mixtape, or sample playlists. The more important to you the quality of the music is, the more you should see and hear before hiring.
Give the DJ your playlist and your "do not play" list
If you're already set on a playlist, discuss it with DJs and make sure they are willing to follow it. You may also want to create a "do not play" list and share it to avoid any unpleasant surprises
Ask how they get the crowd going
If you want your DJ to be really involved in making your reception fun, make sure to ask about how they engage a crowd.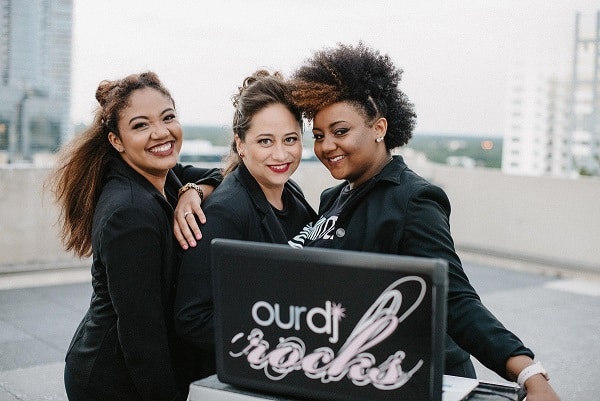 TIPS TO FINDING THE RIGHT WEDDING DJ
Once you have decided that you want a DJ to provide the music for your wedding reception, you have to pick the DJ. Picking the right DJ for your wedding can seem like a daunting task, because you know that the DJ sets the tone for the reception. Pick a great DJ, and it is going to be hard for your reception to be anything less than spectacular. Pick a so-so DJ, and even with the best food and venue, you are still probably only going to have a so-so reception. However, there are so many choices in DJs that you may be overwhelmed. Even if Limelight Entertainment is not your choice, we want you to be confident and knowledgeable when selecting your DJ
Don't automatically go with someone you know. You may have a cousin, friend, or acquaintance who is a DJ, so you feel like you should choose them for your wedding. Maybe you should and maybe you should not; let their qualifications, not your relationship, be the determining factor. If you do choose to go with someone you know, don't keep things casual- make sure that you are in a contract that specifically spells out your obligations and theirs!
Check with the venue. Does your venue have a preferred DJ? If so, that DJ probably knows the venues acoustics and any special concerns. You might not decide to go with that DJ, but their preferred DJ should be on your interview list.
Ask for referrals. That friend whose reception was awesome? Ask her for her DJ's name
Look at wedding forums for your area. Who do people recommend? Dig deeper than the star rating and actually read reviews to find out why people recommend a particular DJ.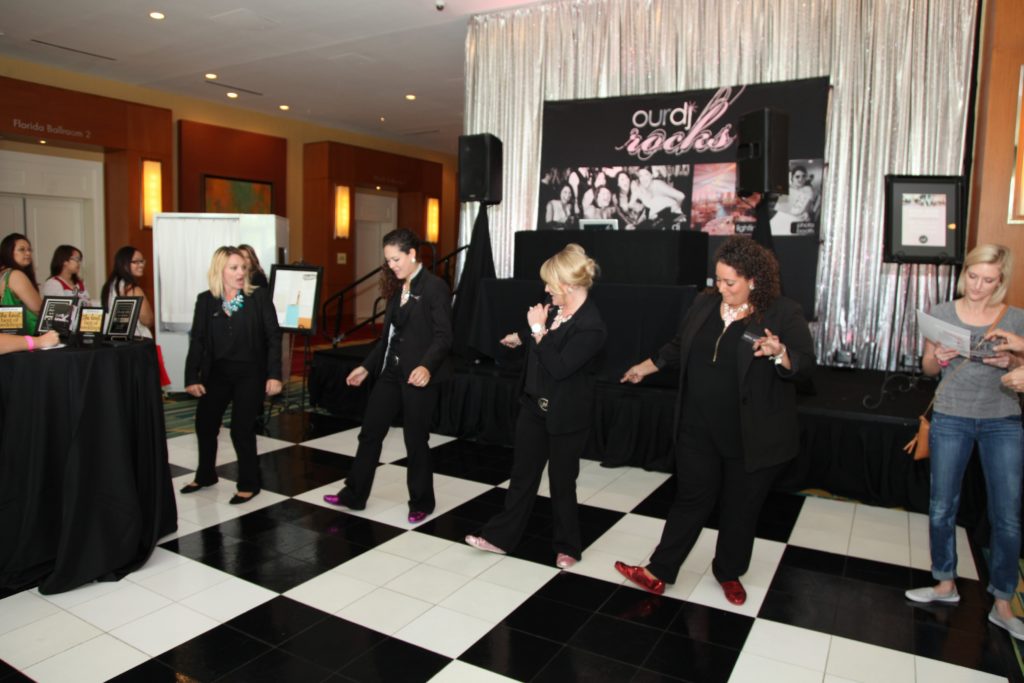 Questions to Ask Before Booking Your DJ
Interviewing potential vendors is like going on an awkward first date — you both hope there's chemistry, but it can be confusing to know exactly what to say (even for a Wedding Editor like myself!). Follow our new "10 Questions to Ask…" blog series with experts from each field who will break it down for you step-by-step. I'll share hard-earned real bride advice along the way, so you know how to spot the best vendor for your needs. This week, contributors DJ Kev Sakoda from Scratch Weddings and Vito Namio at Dash of Class Entertainment show you how to scout an amazing DJ.
Is this your full-time business? Are weddings your primary focus? What clubs, lounges, and corporate clients have you performed for in addition to weddings?
Determine whether they are a well-rounded, successful entertainer who can bring a level of expertise and versatility to your event. "You want to ensure that your DJ isn't a one-dimensional part-timer, but a true performer whose had varied and extensive experience performing in front of different (and tough) audiences," said DJ Kev Sakoda. It's fine if your prospective DJ mainly focuses on weddings—DJ Vito Namio performs at well over 100 per year—as long as they squeeze in some time for other types of parties as well.
How do you customize the music experience for each couple? Can you help with song lists and providing suggestions?
Find a DJ who will create a soundtrack for your wedding that is based on your style, taste, and vision for that day. "One size does not fit all—if your desire is to have a mosh pit at your wedding, then you will need to deliver that and anything else you want, for that matter," said Sakoda.
How do you get the crowd pumped?
There are all kinds of incentives that DJs use to encourage guests to storm the dance floor, whether it's asking couples to join the newlyweds for a good-luck dance or playing a meaningful throwback song from the bridesmaids' college days
How do you handle song requests?
"There could be instances where the client directives are diametrically opposed to the guest requests. How a DJ strikes a balance to deliver on the couple's desires—while still satisfying the guests' requests—determines the skill and experience of the DJ," said Sakoda.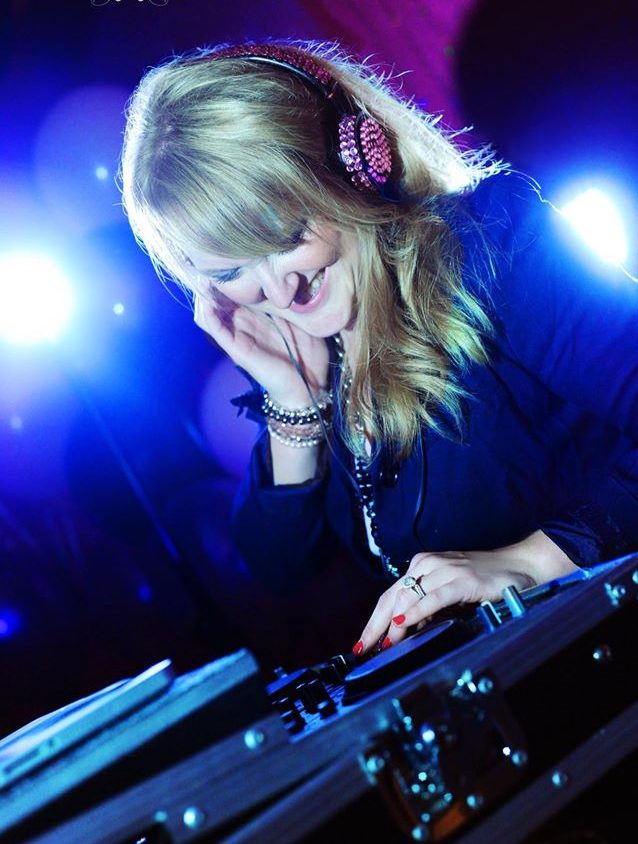 How to choose the right DJ for your wedding party
For a wedding party to be remembered by your guests, it is imperative that you find a DJ who can create an extra special atmosphere. Here's how to find the perfect match
Once the vows have been made, the wedding breakfast has been eaten and the speeches have received rapturous applause, all that remains to do on your big day is to take your first dance and celebrate with an amazing wedding after party. As with all aspects of your wedding day, the best way to ensure your wedding party goes without a hitch is to leave it to the professionals. If you're choosing a professional DJ service to keep your wedding dance floor filled until the early hours, there are many considerations to make… it's not just about the music.
To better understand how to choose the right DJ for your wedding party, Danny Costello, managing director of award-winning DJ hire company, is perfectly placed to advise on the winning formula. With more than 20 years' experience as a wedding DJ, Danny leads a team of hand-picked DJs who strive to deliver unforgettable wedding parties across Surrey, London and the Home Counties.
Experience and pricing
Don't be fooled by start-up companies with little to no experience who are offering cheap deals on wedding entertainment and discos. Take note of how long a wedding DJ has been in the business; experienced DJs will have extensive knowledge about timings, equipment and logistics and clients should feel that they are in safe hands.