Electrical Inspection: Why It Is Important Before Buying a Home
A proper home inspection is incomplete without having the electrical inspected thoroughly. That's because an electrical inspection not only clearly reports the health of your electrical system, but it also makes sure that the home is up to safety standards, as required by the National Electrical Code. Therefore, you should never ignore the importance of getting an electrical inspection done when purchasing a home.
What is involved in an electrical inspection?
The comprehensive electrical inspection for a house involves looking for uncovered or exposed wires, outdated wiring, and electrical equipment, testing safety switches, power box, smoke alarm testing, and determining any electrical hazard. These are some standard electrical inspection checklist components that should be taken into account.
Why You May Need a Home Electrical Inspection?
There are many reasons for getting an electrical inspection. Old wirings cannot withstand modern-day living needs, so electrical inspection services aid you in your decision to buy an older home. Besides, when purchasing a resale home, you should always have a comprehensive electrical inspection. Owners renovate, add equipment that is often unlicensed and not up to today's standards.
You should even consider electrical inspection before starting a major renovation of your house. This will provide you an idea of whether your current electrical system will withstand the latest equipment that you are planning to install in the new construction.
Helps You Identify Common Electrical Mistakes
An electrical inspection should be included in the overall home inspection report. Before hiring your home inspector make sure that they will thoroughly inspect the electrical of the house, so ensure any dangerous electrical situations are found. These can be very expensive to repair once the property has been purchased. The inspector should identify any common electrical mistakes that were made by contractors and previous DIY homeowners. The inspector should also check for electrical wiring and components that may have degraded over time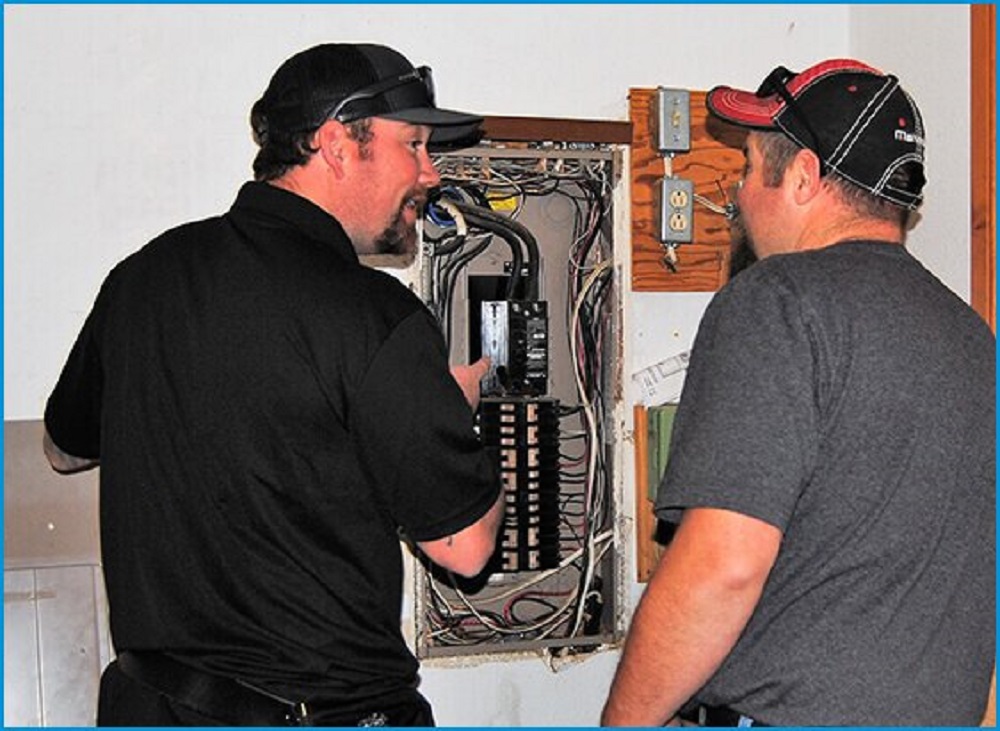 How to Choose a Home Inspector
What Really Matters in a Home Inspection
Home inspections can help prevent stress and wasted time for both buyers and sellers. However for those receiving a home inspection, you will be absorbing a lot of information in a short amount of time. This will likely include a written report, checklist, photos, environmental reports, and what the inspector communicates with you. Choosing the right home inspector is a very important first step.
As a home buyer, it is important to remember that no home is absolutely perfect. Even an inspection on a newly constructed home will likely include some noted defects on the inspection report. Most of your inspection will be related to maintenance details and minor imperfections with the property. However, an inspection can help bring attention to possible areas that should be addressed with the seller before you buy the home.
What to Expect on the Day of Your Inspection
On the day of the inspection, the inspector performs an initial site evaluation. If you are on-site for the inspection, the inspector should take you on a tour. The inspector should point out the assets as well as any potential problems. Pay attention, ask plenty of questions and learn. A thorough inspection can find problems related to water entry, roof leaks, unsafe wiring, failed septic systems, poor plumbing, and safety hazards
How to Choose a Home Inspector
So how can an inspector have expertise in so many different things? The simple answer is: Some don't. That's why it's important to check an inspector's background and references.
Most home inspections are thorough, but even the best inspectors might not catch everything. "The inspector is performing a visual inspection on the condition of the home on that day," says Micah Stephens of SafeShield Inspections. "He or she cannot visualize what is behind walls or concrete. But my goal is always to provide a top-quality inspection and information to help my clients make an informed decision."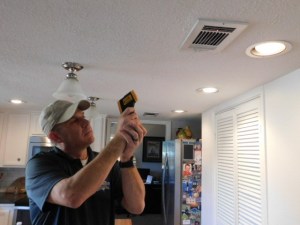 Common Electrical Problems Found During Home Inspections
Whenever a home is being sold, it's a common (and smart) practice for a prospective buyer to hire a qualified home inspector. Home inspectors can not only help assess a home or buildings condition but identify potential problems that may be factored into the terms of a sale or purchase price. In some cases buyers also engage the services of a licensed electrician to check and identify any electrical problems that a regular home inspector might miss
Extension Cords in Permanent Use
Extension cords are to be used on a temporary basis for an external or remote power supply. If somebody is using extension cords on an everyday basis, that can only mean one thing: There aren't enough outlets to handle all of the electrical devices the home or building uses today. This is more common in older homes, but it is a safety concern and it should always be corrected prior to a sale.
Improperly Wired Switches
This is a common problem electricians find when doing an inspection. People who try to do their own wiring or hire somebody who has only rudimentary electrical skills will often use reverse polarity when wiring a switch or an outlet. This happens when hot and neutral wires get "flipped" around, and doing this creates a shock hazard.
Missing or Faulty GFI Outlets
Faulty GFIs are a major issue even in newer homes in the Las Vegas / Henderson area due to the common use of cheap > lower quality materials. GFI (short for ground fault interrupter) outlets are what's required wherever an electrical outlet is close to a source of water (like in a bathroom). The indicator of GFI failure is when they prematurely or frequently 'trip' resulting in the loss of power to localized electrical components (lights or other power supplies on the same circuit). GFI replacement is a relatively quick fix for a licensed electrician, and with higher quality components will result in several years of reliable use. It's essential that GFIs are kept in good working order as their function is to protect you from the possibility of electrocution
Double-Tapped / Lugged Breakers
This is when multiple wires are attached to a single breaker – a dangerous practice. As most circuit breakers are designed for single wires, this can cause loose connections, arcing, and potentially a fire. This is typically corrected by either the addition of additional breakers or in some cases where there are not load concerns, by wire nutting the connections together prior to the breaker panel.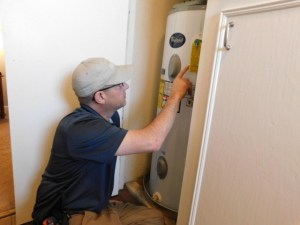 Tips to picking your home inspector
Blundy Home Inspections is a locally owned and family operated home inspection company located in Portland, Michigan. We have been providing clients in the Mid-Michigan area with reliable home inspection services for over 5 years. We can help you determine if your future investment is going to be a good one. Before you make your final decision on a home, you should know what needs to be repaired upfront. It is important to learn about undisclosed structural or functional issues before you buy a home instead of after – that's what we're here for. During an inspection, we look at the roof, electrical, HVAC system, plumbing, insulation, foundation, well and septic, Radon and Carbon Monoxide, pests, and much more.
Know the Value of Your Potential Property
When you have your future home inspected, you will get a detailed report including pictures of anything that is wrong with it. This will help you to know what you are getting into beforehand so that you do not end up spending more money on repairs than you intended. Many properties that look like good investments have hidden problems that only professionals know how to find. We will look in specific places and use a technological analysis from products such as Home Gauge Software. Our clients will appreciate receiving an extensive inspection that will let them know if their potential home is going to be of good value or not worth the price being asked.
Get Answers to Your Questions
You can have confidence when Blundy Home Inspections goes over your home and provides a detailed analysis. Working with a trusted and experienced home inspector is critical to better understand the state of your potential investment. Home buyers and sellers are sometimes caught off guard at the last minute when they find an inspector missed a critical item causing delays in the buying or selling process. We can't express enough how important it is to work with an inspector that can provide an accurate and reliable analysis. Blundy Home Inspections guarantees to answer all your questions and our goal is to provide you with peace of mind during the inspection process.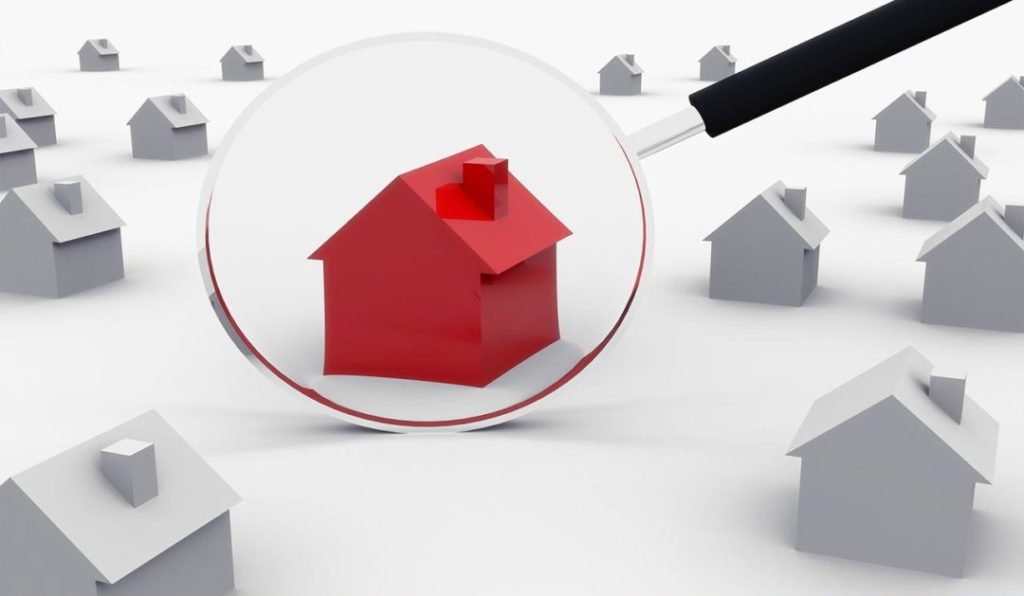 How to Get the Most From a Home Inspection
Your bid just got accepted on the home you want, and suddenly there's so much to think about—the mortgage, the homeowners insurance, your move.
As the clock ticks toward closing, your real estate agent hurries you along. In such a high-stakes rush, braking for a slo-mo walk through your future home as an inspector peers over rooftops, pokes at basement walls, and peeks into crawl spaces may seem like a luxury you can ill afford.
But of all the things you need to get done, a home inspection should be at the top of the list. It's your one opportunity to have a trained professional diagnose the health of a home's mechanicals, structure, plumbing, roof, and all sorts of other components.
It's a chance to get to know the house a little better before you fully commit. And the report the inspector produces gives you leverage to negotiate a lower price, especially if costly issues turn up.