Tips for Choosing the Best Electrical Contractor for Your Business
Whether you need to retrofit an area of your business or remodel your entire building, choosing the right electrical contractor is one of the most important decisions you make to determine the success of the project. Commercial electric work requires an electrician with experience and skill working on large scale projects at businesses such as yours.
Gather Recommendations from your Network
Work your network to get good recommendations from family, friends and other business owners. Specifically, ask about the scope of their projects and whether they were satisfied with the finished job. You can also consult with local hardware and electrical supply stores, which often have a short list of professionals they recommend to their customers.
Verify Licensing and Insurance
Going with the lowest bid on your project might save some money in the short term, but you need to make sure that the commercial electrician you choose has the appropriate licensing and insurance for the work you need completed. A licensed electrician by law must carry worker's compensation and liability insurance for accidents and injuries that might occur at your business. Hiring someone that only carries the minimum is opening yourself to risk, so never be afraid to ask a company for a copy of their insurance certificates. This is very common and they should have this information readily available. Note that bonded electricians have insurance that covers you if your electrician abandons the project and disappears.
Assess Credentials and Training
When you interview each electrician, you should evaluate their experience and capability, based on their past work. You should also find out if each electrician has the proper license. The highest license in Florida is the Unlimited Electrical Contractor license, which means the company is qualified to do anything electrical. There are various other licenses for specialties like fire alarm, low voltage, etc. Besides the company being state licensed, individual electricians can be licensed as either Master or Journeyman electrician by their local county. If they are a "card-carrying" electrician, they will at least have passed a basic test on code requirements.
Check Reviews and References
References still mean something in an increasingly digital world. So, find out as much as you can about the kind of jobs the commercial electrician has done. Then, ask for and call prior clients to assess their satisfaction with the work done. If you can, ask the electrical contractor to provide the contact information of recent clients for the same work being done on your home. Though it's time-consuming to do this for each company you evaluate, make sure to follow through on the top three to five picks.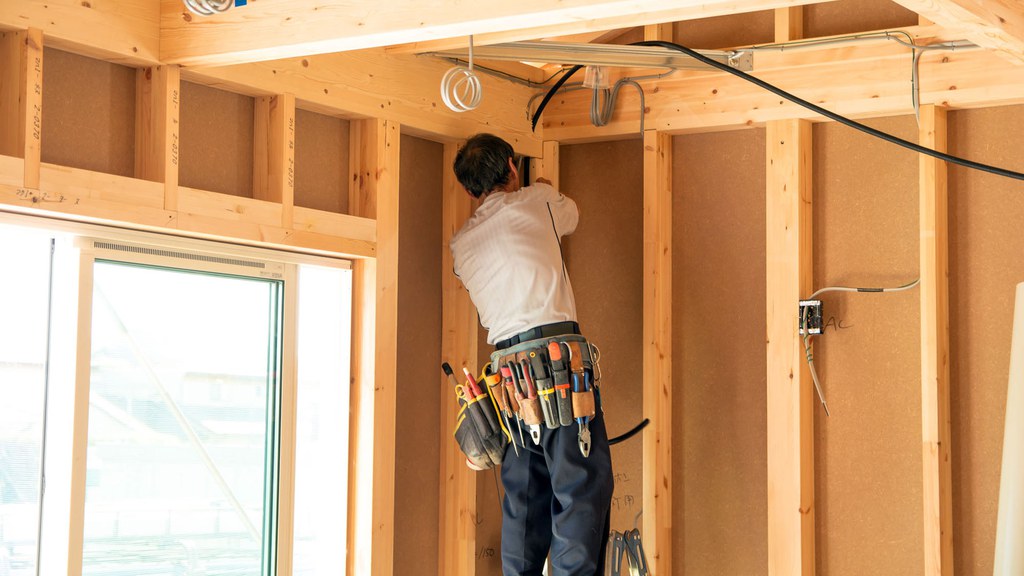 HOW TO CHOOSE A COMMERCIAL ELECTRICIAN
If you're a commercial property owner in Saugus, Massachusetts or surrounding areas, you probably don't spend too much time thinking about electricians. Most days, your lights turn on the way they should, you and your tenants are satisfied with internal and external lighting, and you go about your day thinking about more important things.
There's an ice storm and your entire building loses power. Or a pesky tenant plugs in a piece of new equipment and blows the circuit for the entire building. Or maybe your air conditioning unit goes out in the middle of summer and you're at risk for losing all of your perishable inventory
WHY YOUR COMMERCIAL ELECTRICIAN MATTERS
Sure, you could conduct a quick Google search for "electrical services in New Haven" or even pick up the good, old fashioned phone book and call the first commercial electrician you see. But that's rarely the best way to find an emergency electrician you trust.
CAN THEY MEET YOUR COMMERCIAL DEMANDS?
Let us be perfectly clear, not every electrician in Saugus is cut out to be a commercial electrician, especially if you have a particularly large company. The equipment, skills, and team size of a residential electrician are vastly different than a commercial electrician. Commercial and residential electrical work are completely different in terms of energy needs, load demands, and equipment setup. Hiring the wrong one can mean a delay in repairs, which translates to lost revenue for your company.
DO THEY HAVE PROPER LICENSING & INSURANCE?
Even if a commercial electrician has the skills, it's not worth hiring them unless they also have the proper licensing and insurance to work in your state. Hiring an electrician who's not properly licensed and insured could be a financial disaster for your Saugus business if something goes wrong during the repairs.
How to Choose a Contractor for Your Business
If your business is eyeing new construction, renovating existing space or updating infrastructure to improve energy efficiency, security or networking, you're faced with the task of sifting through a lengthy list of commercial electrical contractors to find the one that's right for your project. You'll need to do your homework to find the provider who can deliver the best in safety, service and results.
Define Your Project
Start by identifying the scope of your project. Is it new construction or renovation? Will you need a contractor with experience in all aspects of the general contracting process, from initial design and scheduling to final inspection and ongoing maintenance? Do you need an assessment of existing systems to identify specific areas for improved energy efficiency and performance? Will your project involve specialized services such as fire alarm, voice and data or security systems? Does it include outdoor space, such as landscape lighting, parking lot lighting or perimeter security?
Consider Experience and Expertise
Once you know what services you'll need, look for commercial electrical contractors who can demonstrate experience and capability in delivering them. Find out how long they have been in business. An established company is likely to have a record and reputation based on projects that it has completed over the years. Look for a contractor with a professional portfolio that includes the types of work that you need done.
Commercial construction, renovation or build-out can be demanding and complex. Consider whether the contractor has the skills and experience to handle all facets of the work without the need for additional or specialty sub-contractors. An electrical contractor with a broad range of services can realize substantial cost savings over one who needs to budget the outsourcing of project components
Verify Licenses, Insurance and Certifications
One of the most important ways to protect your business from potential liability during construction or renovation is to confirm that a contractor is licensed and insured in the project location. Secure a copy of the contractor's license and insurance indemnification. Ensure that any subcontractors are also licensed and insured. If a contractor claims specialized certification, research the requirements for attaining it and the meaning of the certification within the industry. Make sure that the proposal specifies that all work will comply with the National Electrical Code and National Electrical Installation Standards as well as any additional specific requirements of state or local jurisdictions
ELECTRICAL REMODELING FOR COMMERCIAL AND RESIDENTIAL BUILDINGS
Have you been planning on carrying out electrical remodeling in your home or office but you can't find a suitable contractor? It is very important that you choose a licensed and professional specialist who will consider all your needs and complete the job exactly as you planned. Prolectric Electrical Services is ready to relieve you from stress and overwhelming challenges. We do both new electrical installation and remodeling.
Our highly-trained technicians will ensure you have a safe electrical system which is up to code and adequate for modern needs. When we carry out your electrical remodeling, we'll upgrade the wiring and breaker boxes. We can also add new lighting fixtures, power outlets or ceiling fans.
Whether you want electrical remodeling services for your commercial or residential building, we're here to help you. Choosing the right electrician is important if you want the job done correctly and in a timely manner. We'll listen to your requests and ask the right questions so we can give you the results you want and help you stay within budget.
Bathrooms – As you know, water and electricity make for a potentially deadly combination. We take great care in placing Ground Control Fault Interrupters so you and your family are protected from shock
Kitchens – Whether you need under-the-sink lights or a complete commercial kitchen renovation, we're the right company for the job.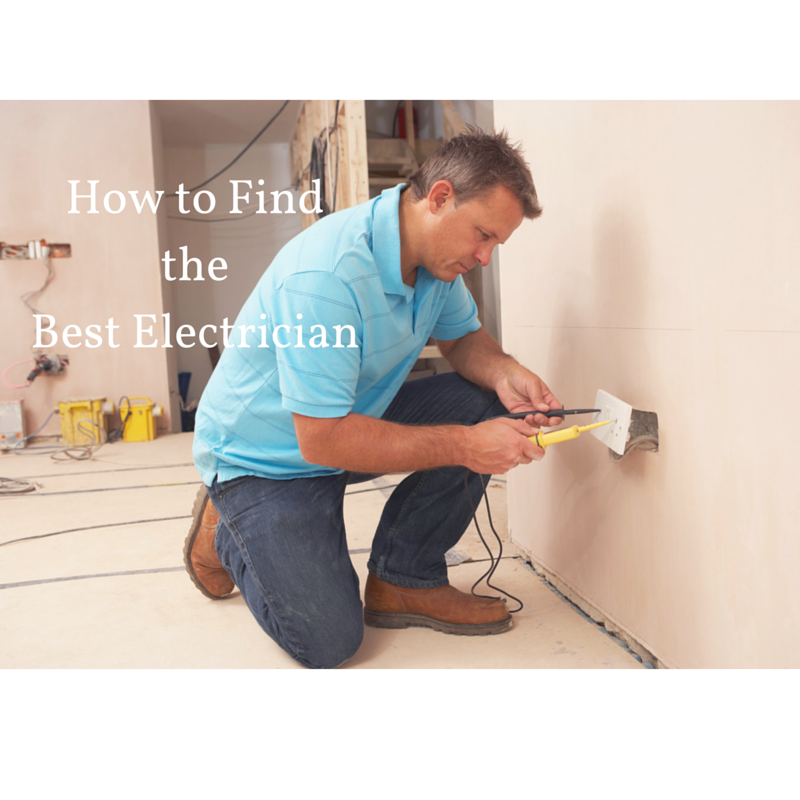 How to Find Electricians: Find the Best Electrician for You
Expert Tips and Quotes on Finding, Evaluating, and Working with Professional Electricians
Finding yourself in need of the services of a professional electrician is not an everyday occurrence for homeowners or business owners, so many find themselves unsure where to look to find qualified local electricians, how to determine the best electrician for the job, and what certifications and qualifications a professional electrician should have.
Experts help demystify the process of finding local electricians, along with evaluating and comparing their qualifications. Plus, experts provide insights into determining the professional best-suited for any project. As a result
local, professional electrician capable of handling your complex electrical projects without leaving you in a lurch when things don't go as planned or you find that the work is not performing adequately after the project is complete.
Don't attempt electrical work yourself if you're inexperienced.
"A faulty wiring system in a home is a fire that is waiting to happen. For this reason, it is important that you hire a highly qualified and experienced electrician. Wiring is a vast and interdependent network and needs to be done with precision. Even circuits that appear safe, but poorly designed cause damage to electric equipment and appliance motors. This is due to the fact that they can deliver the wrong amount of amperage. These electrical problems may sometimes affect your lighting in your home. The decision to hire a qualified and experienced electrician can possibly save you from these problems while avoiding safety hazards as well."
Most electrical work should be done by a licensed electrician.
"Anything beyond changing out a light fixture, light switch or electrical outlet should be done by a licensed electrician. If you are dealing with new construction and want to save a few dollars on labor costs, you can attach outlet, switch, and light boxes to the framing but leave all wiring to the electrician. These electrical boxes should be attached firmly to the framing and you should consult an electrician as to the positioning and location of the boxes."