The Best Epoxy Contractor
It can be a real struggle trying to find the right people for any job, let alone when looking for a contractor for something specialized like epoxy flooring. The last thing any of us wants is to make the wrong choice and wind up with a subpar and failing floor and money down the drain as a result of a poorly performed job.
Having a new epoxy floor installed is a big commitment, of both time and money, so a lot of thought and consideration should go into finding the right epoxy contractor for you and your needs.
How Much Experience Do They Have?
This is an easy one and should be relatively simple to verify. It goes without saying that you'll want to find someone with years of experience, and be sure to verify this. It's not too uncommon to find some contractors exaggerating their experience
Do They Have Full Insurance Coverage and Bonding?
Not every state requires licensing for epoxy contractors, but insurance and bonding is still a must. At a minimum, you'll want to ensure that any epoxy contractor you're looking to hire to install your new epoxy floor in your home or business has general liability insurance and workers compensation. This projects the workers as well as you if someone gets hurt or the work isn't performed well.
Check Their References
Your boss checked your references when hiring you for your job, so why shouldn't you check the references of any contractor you're considering hiring? Looking back to previous customers or employers is a sure-fire way to see just how satisfied former clients have been with the services they provide. This step may take a little effort on your part but it's worth it to make sure you're choosing a company that's reliable, capable of doing what they say, and provides results that last years.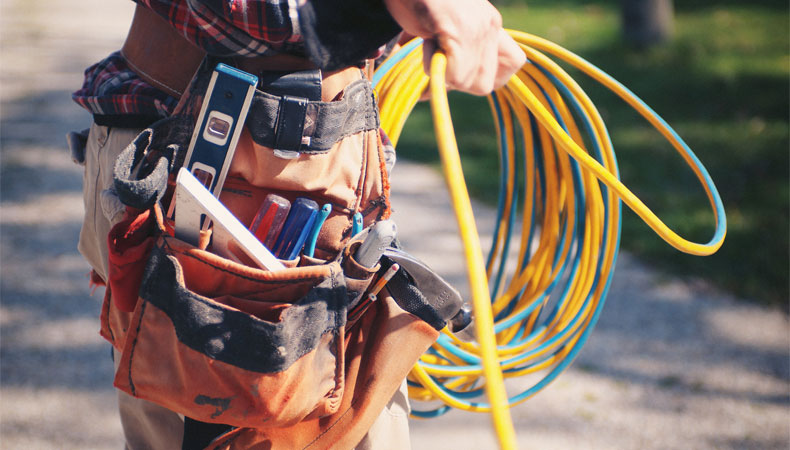 Choosing the right flooring system for your business environment
What to consider when choosing Commercial and Industrial Flooring?
There are many different options to consider when choosing commercial or industrial flooring. You will need to take into consideration a number of different factors. The temperature of your working environment can play a major role. How much foot traffic and whether or not the floor will be used to transport goods is also a major point to consider. You need to be sure that your new floor is the right thickness and made of the right material for your needs. Commercial kitchen flooring, for instance, has very different characteristics than healthcare flooring.
Frequently Asked Questions
Our experts have put together a few responses to common questions to help you make the right decision when it comes to choosing the new floor that will best suit your business.
What is the budget for your new floor system?
As always in the business world, money is the first and perhaps most important consideration. Making a decision about how much you want to spend will greatly influence the type of flooring you install. Generally, the thickness and the type of floor system will dictate the price of the work. Make sure that you set enough funds aside to provide for a safe, functional and practical floor that will be adequate for the needs of your business.
What will your floor system be exposed to?
Commercial and industrial flooring needs to be able to withstand much more than just day-to-day foot traffic. Does your business regularly deal with food or chemicals? Are there high traffic needs or forklift traffic? What temperature is the working environment? Will the floor be subjected to mechanical impact or high abrasion? These questions will help you decide the floor system that suits your needs.
Will your floor system need to last a lifetime or just a short time?
Another aspect that you will need to keep in mind is the longevity of your flooring. Is your flooring going to be a short term investment or a long term requirement? There's no point in investing a large amount of money into a floor that will only be temporary!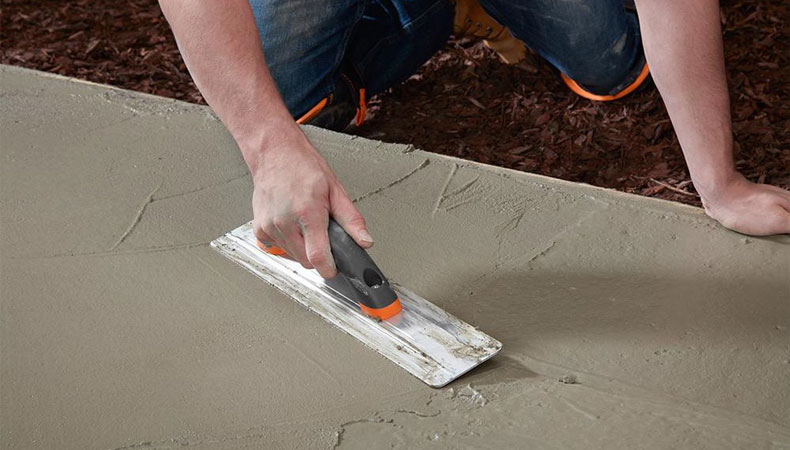 EPOXY FLOORING SYSTEMS
WHY CHOOSE AN EPOXY FLOOR?
Epoxy coatings are nearly indestructible and are a superior choice for many commercial and industrial settings. Epoxy floors are seamless, nonporous, stain-resistant and inhibit growth of bacteria, mold and fungi. Easy to clean, durable, versatile, cost-effective, safe and attractive, it is easy to see why this is one of our most popular surface solutions.
Proper installation is critical for getting the best results out of your epoxy coating. Our trained, skilled workforce will prepare the surface by conducting moisture tests to first identify any potential problems that could cause a coating to fail. We have multiple types and sizes of equipment at our disposal to shotblast, diamond grind and scarify the existing surface to reach a proper concrete surface profile. Finally our certified technicians apply the epoxy coating.
HOW WILL MY EPOXY FLOOR LOOK?
There are many texture and color options available, ensuring your epoxy floor will match your decorative tastes. You can choose a smooth epoxy finish or you can add quartz or vinyl flake broadcast to the finish. Decorative chips come in several sizes in a variety of color blends. Clients may also design their own color blend with the wide selection of colors available.
Stateline Surface Solutions is here to direct you to the best solution for your flooring needs. Please contact us for a free quote. We will work around your schedule to minimize any disruption to your business.

LEARN THE EPOXY-COAT DIFFERENCE
We know that you have many choices when selecting a Epoxy Flooring coating, but not all coatings yield the same quality of results like Epoxy-Coat. Meticulously engineered and formulated by a team with over 35 years of experience in concrete floor coating, our products are manufactured in Michigan with top notch components, so you'll only have to "Do it once. Do it with Performance!"
Unlike cheaper products at the big box stores, Epoxy Coat won't get damaged and won't break down, saving you big bucks down the road.
DURABILITY
With proper installation Epoxy-Coat is 10X more durable than water-based epoxies.
Includes base coat, clear top coat, flakes, and tools. Comes with a 10-year warranty. Optional polyurethane top coat.

Epoxy Floor Coatings
Are you looking for an epoxy flooring system? We know that the process can be a tad overwhelming due to the many different types of epoxy that you can find on the market. How in the world are you supposed to find out which epoxy is the best for you and how you are going to be using it? Is there a specific way to tell? Well, as a matter of fact, there is! What you are going to be looking out for the most is the three major types of epoxy flooring, 100 percent solid, water-based and paint "epoxies". We know you need to know how to tell these apart and what they can do for you
One of the best ways to tell what you are getting with epoxy is the number of elements in the flooring system. With the 100 percent solid epoxy system, there are 2 parts; as there should be for epoxy, the epoxy resin, and the hardener. The pure formula is what makes the system so strong is that there are no chemical additives or solvents to provide a thick, attractive and long-lasting flooring solution.
The water-based epoxy is true in the form that is a two-part system but don't let that make you think that it is just as good as the 100 percent solid epoxy system. Don't get me wrong, they are good but they just aren't great. The water-based epoxy uses, you guessed it, water as a solvent. With water being in the mixture, you can expect the water-based epoxy to take much longer to dry than the 100 percent solid system. But, this shouldn't deter you from using this type of epoxy as there are many pros; but also cons, that make this flooring a viable option for any light-duty commercial facilities or residential setting
Though they are one of the hottest trends on the DIY market; for reasons we can't explain, one part epoxy paints are one of the worst investments you can make for your home. If you thought that these kits that you could pick up from the local hardware store could be just as good as a professionally installed epoxy floor, sadly they are nowhere close. They are however a very budget-friendly option that can be used to provide an attractive finish for your concrete until you can install a real epoxy flooring system
When it comes down to it, all different types of epoxies have a use in all settings whether it be for performance or simply for looks. While one part epoxies may not be the best option for commercial or industrial facilities, they can be the perfect coating for a garage that doesn't see much use. On the other side of the spectrum, a 100 percent solid epoxy floor coating will be needed in heavy-duty instances with the 2 part water-based epoxy being the divider that can be used in both instances. Now that you know all about the different types of epoxy, the decision of which one is the best will be left up to you. We wish you good luck on all of your upcoming and future home improvements!