What To Consider When Choosing Your Wedding Videographer
Nothing can be more important than preserving the beautiful memories of your wedding ceremony and reception. We make it all happen at Elite Wedding co. with our incredible entertainment packages.
Wedding videos are one of the best ways to preserve your wedding memories, which is why you should choose the right wedding videographers to handle the task. We have arranged a list of things to consider when choosing your wedding videographer. Keep reading!
Know Their Packages
There are a lot of videography packages offered by different wedding videographers. Before choosing a wedding videographer, know their packages and what is included in each package. By so doing, you will be able to select the perfect package depending on your budget, desire, and preferences.
Check Out The Kinds Of Equipment Used For Shooting
The kind of equipment they use while shooting is also a crucial factor to consider. Outdated videography equipment means outdated wedding videos. Go for wedding videographers with the latest technology to get the best of services at your wedding.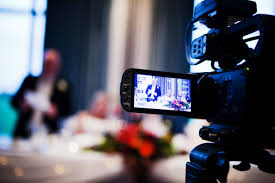 Cost
Of course, your wedding videographer must fit into your budget. No one wants to spend more on the video than on the rest of the wedding. That said, you should be prepared to spend more than the bare minimum on your videographer if you want strong results. You tend to get what you pay for with these things.
Wedding videographers are a worthy investment, as this will likely be your best way to go down memory lane in the future. Would you rather sift through an SD card of static photos and try to remember every detail or hit play on a video and feel all of those emotions again? Video captures the whole moment and then some, while photos just capture a fraction of it.
With all of the value that you can get from a wedding video, make sure you fully consider how much you want to invest in this part of the experience.
Don't forget to pay close attention to the package you purchase, so you know which of your must-haves and your nice-to-haves are covered. You might get more time, more cameramen or longer videos with higher-priced packages.
Many different types of wedding videographers will charge varying prices. A "point-and-shoot" videographer is pretty bare-bones. They might give you a video that looks a little cheesy or plain. Of course, these will be the cheapest. From there, the quality typically goes up.
Here are some of the things you're paying for when you hire a wedding videographer:
Experience: A videographer might have as much experience as your cousin who just got a nice camera for his birthday last year. Preferably, your videographer would have a well-trained and well-educated team of cameramen and editors who know exactly what they're doing from years of practice. This level of experience will show through in the product with technical skill and a strong artistic vision. Professionals, as expected, charge more than amateurs or hobbyists to make up for their education, expertise and the years spent honing their craft.
Materials: Nice cameras aren't cheap. Footage on a decent camera will have a significantly different look from one shot on an iPhone. Plus, they tend to look better after being edited than low-quality footage does. Videographers vary widely in the tools that they use, but one that opts for top-of-the-line equipment may factor that into their costs. Someone who works with the bare minimum may be cheaper, but you won't get the same level of quality. Still, quality equipment is not the best indicator of a quality video. Some artists can create stunning results with mid-level equipment. Don't let tools be an overwhelming factor in your decision.
Location: Some regions of the world and country will have higher prices, simply due to the market in that area.
Time: Each cameraman and editor will spend hours on a video, and you'll be paying for that time. If a company or videographer is in high demand, you may have to pay more, simply because of the number of people vying for their time.
Skill and style: Skill typically comes from experience, but not always. The best way to judge a videographer's skill is to look at their portfolio, which will also tell you more about their style.

Feeling
How do you feel when you watch a wedding video by a certain videographer? Are you crying even though the couple in the video are strangers to you? Imagine if it were you and your fiancé in the video. Sometimes this is the only item on the checklist that matters!
Audio
Audio quality is even more important than video quality. When you watch sample videos can you hear the vows loud and clear? Are the reception speeches muffled and echoey? Getting great quality audio at a live event such as a wedding requires leg work, proper gear, know how and experience. We always use multiple audio sources for the major events such as the ceremony and reception.
Lighting
It is one thing to capture beautiful imagery outside in the sunshine. How does the video hold up indoors in a lowly lit church or in the dark reception room? This is where a higher quality camera with a larger sensor will shine. Minimal lighting is also necessary to create a good image in a dark environment to avoid a flat, dark look (think grainy cell phone images).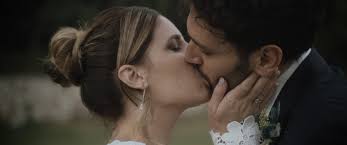 Thinking of hiring a wedding videographer for your event? Here are some questions you need to ask, if you want to get the best!
Do I really need a wedding video? YES, and here's why!
Often couples will write-off having video at their wedding, due to the added expense, and the focus on the wedding photographer. Undoubtedly the pictures are SO IMPORTANT! However, without video, you will never be able to look back and hear your vows, readings, and the toasts given! Those once-in-a-lifetime moments will be lost to distant memory without video. Not to mention that video proof of the wild party animals in action will be lost as well! With your wedding video, your wedding will be captured to treasure for years to come!
What experience and strategies do you have that others don't for getting the best video?
Make sure your videography company is experienced and has been doing weddings for at least 5 years. Video Memory has been filming weddings since 1980, and knows all of the tricks of the trade to capture your special day and get great footage. One example for sunny days – for church ceremonies – the videographer will have someone shut the doors after the bride and her father enter the church. This allows for better lighting (less backlight) for the bride and her father during their processional! Another example is for when we shoot a wedding. We have a checklist of positioning and particular shots that must be made. This is crucial for the fine details of your wedding, so that everything is captured to treasure for years to come!!! Those particular moments include guests arriving to the ceremony and reception, and also cocktail hour mingling. This helps set the scene of what happened and who was at your wedding. Again, small parts like this ensure nothing is left out of capturing the biggest day of your life!
What is your backup equipment?
A good videographer will have backup equipment that is the same quality or identical to their primary camera. Also ask how many cameras the videographer carries with him/her.
How do you ensure quality audio?
This is especially important. A good videographer must have at least 2 sources of audio for your event! If any weather, or unforeseen circumstance was to interfere with 1 audio source, there must be at least one backup! Having 3 Sources of audio is the best!!!
How many hours of coverage is included in the price?
This may seem basic, but be sure to compare services and quotes because some companies may offer more or less hours of coverage. Videographers range in price vastly, so be sure to check around, and get specifics of exactly what is included in your price. Also how long will the video be that is being produced? Do you get all, or most of the raw footage? These are all great questions to ask while comparing services and researching options.
How will I get my final video and what quality will it be in?
Will the videographer send it to you via USB, DVD, BLU RAY ? This is a great question to ask before you are sent a format that is not convenient for you. For example, if you do not have a Blu-Ray player then you may want it in a streaming format, or USB.