Electrician Career Paths: The Ultimate Guide
Have you ever thought about how essential electricity is to your everyday life? Without it, cities would go dark and everyday tasks like charging cell phones and making coffee wouldn't be possible. Electricity is crucial to modern life. And, just as important are the men and women who make sure it reaches our homes and offices: electricians
What Does an Electrician Do?
Nearly every building has electrical power, communications, lighting and control systems. Electricians are responsible for installing this equipment during construction and maintaining and repairing it afterward. They apply their trade in an array of settings, including homes, businesses and factories.
Electrician Job Duties
Interpret blueprints of electrical systems.
Install and maintain wiring, control, and lighting systems.
Test and troubleshoot electrical equipment.
Repair and replace faulty parts.
Train and manage the work of other employees.
Adhere to the National Electrical Code and local and state rules
Electrician Work Schedules & Conditions
Many electricians travel for work.
It's common for electricians to work full-time.
Working on evenings and weekends is necessary for some electricians.
Work schedules may vary during times of inclement weather.
Overtime can be expected during scheduled maintenance or on construction sites
Are There Different Types of Electricians?
There are different types of electricians servicing the various fields where electrical wiring is needed. An electrician's expertise and specialization can depend on the industry in which he or she works
Residential Electrician
Common Responsibilities: Installing the electrical equipment found in homes and apartments, as well as the outdoor lighting around their landscaping. Residential electricians also perform maintenance and system upgrades.
Work Environments: Homes, apartment buildings, condos and hotels, motels and vacation homes.
Career Requirements: A combination of formal electrician training in the classroom and an apprenticeship of at least 4 years. Passage of rigorous state testing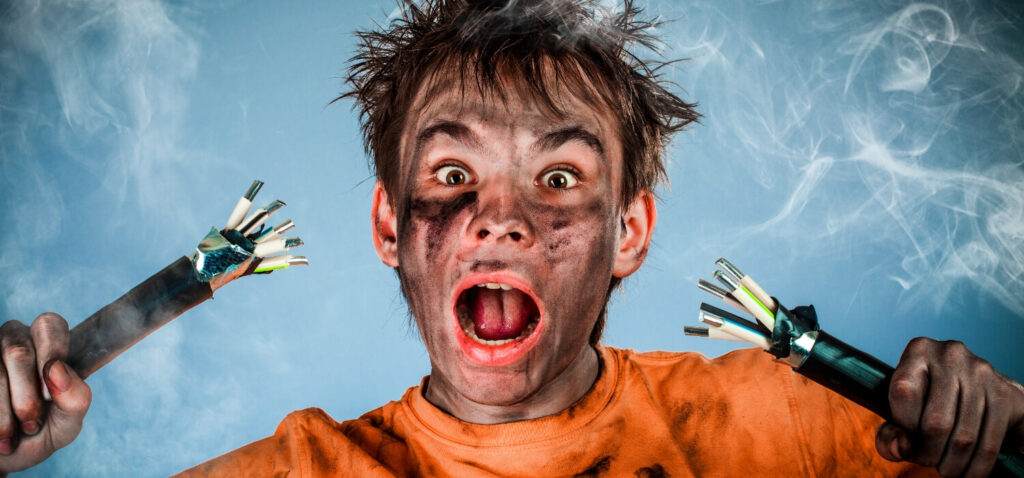 Electrician's Guide to Emergency Lighting
The Code of Practice has undergone extensive changes to keep the document aligned with associated national legislation and national and European Standards. The standard responds to the increasing recognition of the application of emergency lighting to assist the safety of occupants who may stay in a building during a mains supply failure.
This guide is essential for all designers of emergency lighting systems, electricians, electrical contractors and their managers, general electrical installation designers, and students in further education and professional training.
The Complete Guide to Hiring an Electrician Service
If you're a homeowner, it's safe to assume that you take pride in your home. Your lawn is immaculate, the decor scheme has been carefully crafted, and you take home maintenance very seriously. You spend a lot of time caring for your home, but when was the last time you paid close attention to one of the home's most important systems: the electrical system? An electrician service can do a lot to make your home safer and more energy-efficient.
If you haven't worked with an electrician before, you may not know how to find one or even when you need to bring one in. Luckily for you, we're going to tell you everything you need to know to find the right electrician service.
Signs It's Time to Bring in an Electrician
Before we get into how you find an electrician, we're going to spend some time focusing on situations where you absolutely need to bring in professional help. Most people will bring in an electrician when they're doing serious home improvement projects, but they may not utilize their services when it's the most important.
It's important to keep in mind that electrical work can get complicated, and could possibly get dangerous if you don't know what you're doing. Even if you think you can handle some problems on your own, it may be better to bring in a professional.
Fuses Keep Breaking
A tripped circuit breaker and a blown fuse are bound to occur every once in a while. However, if you find yourself constantly having to deal with another trip or break, it's time to bring in a professional.
Ultimate Guide to Electrician Careers
Ask an electrician what they do for a living and they will probably take pride in their answer. It's widely regarded as one of the most rewarding of the trades, with great potential for progression. ultimate guide to electrician careers is designed to give you as much detail as possible about the routes into becoming a professional electrician
Whether you're leaving school, or looking to change careers, Ultimate Guide to Electrician Careers aims to give you the right answers in a step-by-step fashion. The guide covers
What to expect from the job
The risks involved
Where to start
The qualifications you need to become an electrician and how to get them
Electrical Apprenticeships
Progressing your career and further training
How to Hire an Electrician
While the demand for qualified tradespeople, including electricians, is projected to increase at a steady pace to keep up with the needs of a growing population and economy, the talent pool of skilled laborers has, over the years, seen a steady decline. This has made finding electricians with the necessary skills and experience an increasingly challenging task.
Create a job post.
Define the skills you need and the minimum qualifications you expect of candidates, as well as the qualities you want your new team member to possess. Essentially, you want to find a licensed electrician who has the technical skills to deliver high-quality work, but who is also a pleasure to work with, interacts well with customers, and will fit in well with your company culture. They should know the local building and electrical codes.
It might take some time to find an electrician who meets your specific needs, especially if you are looking for someone with several years of experience working on commercial buildings and large-scale electrical projects. In general, employers struggle to find qualified electricians with more than ten years of experience.
Once you know what you are looking for in your new employee, ask yourself what the ideal candidate looks for in a job and employer. As the demand for qualified and experienced electricians increases, potential candidates will look for job offers with attractive benefits, including potentially high wages.
The nature of the job exposes electricians to many risks and demands great physical stamina as they are often required to work outdoors, exposing them to extreme temperatures, at great heights, or in cramped spaces. In addition, full-time schedules often require them to work in the evening or on weekends, with overtime being common across the industry. Be sure to clearly define what working conditions applicants can expect and what you offer to make this worth their while, such as comprehensive benefits, paid overtime, a signing bonus, and generous vacation days.