WHAT ARE THE BENEFITS OF WAREHOUSE PICKING?
Many industries stand to benefit from a bonded warehousing pick and pack service, including retailers, manufacturers and eCommerce stores. Just some of these benefits include…
• Fast delivery: Being able to offer customers and clients fast and efficient delivery services will make them more likely to place an order with a business.
• Positive reputation: If a customer has a positive delivery experience they are not only more likely to become a repeat customer but they will begin to further associate the company with reliability and dependability.
• Stock management: Having a dedicated pick and pack service ensures inventory data is constantly updated. This ensures any bulk orders made can be fulfilled, as the company will have a clear idea of the stock they have available.
• Stock protection: Storing your stock in a bonded warehouse ensures it can be stored safely. During a pick and pack service, the warehouse team will be able to identify any anomalies in stock, should they occur, preventing customers from receiving sub-par products.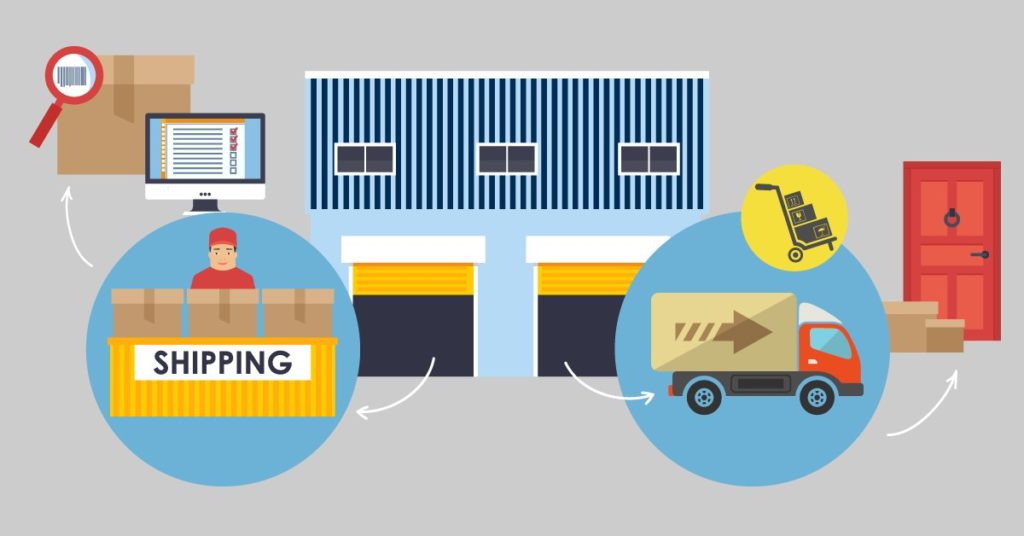 The Process: Picking and Packing
Modern warehouses offering pick and pack services use warehouse fulfillment software to integrate the entire fulfillment process, from the customer's initial order to the moment of delivery. When a customer completes an order using a business's online store, the order information is immediately received at the warehouse. The order information includes details such as the list of items ordered, date and time of order and shipping labels. The warehouse associate receives these order details along with information about where the ordered items can be found in the warehouse. Once provided with these details, the warehouse employee completes the "pick" part of the process. After being "picked," the item is scanned to update the seller's inventory.
The next step is to package the order using a container, such as an envelope or box, and any packing materials needed to ensure the items' safety. The order fulfillment technology used by pick and pack services can automatically determine the type and size of packaging to be used for the ordered items, thus removing any time-consuming guesswork from the equation. Delicate items are packaged with materials to protect against any potential damage. The warehouse associate also utilizes any branding guidelines, custom packaging and other specifications requested by the seller. This way, the package appears to have been shipped directly from the seller.
Finally, the packaged order is processed for shipping and affixed with the appropriate shipping labels. The package is then handed off to the cost-effective shipping service of the seller's choice. At this stage of the process, the warehouse sends an automated shipment notice email to the customer and the seller along with a link that provides tracking information.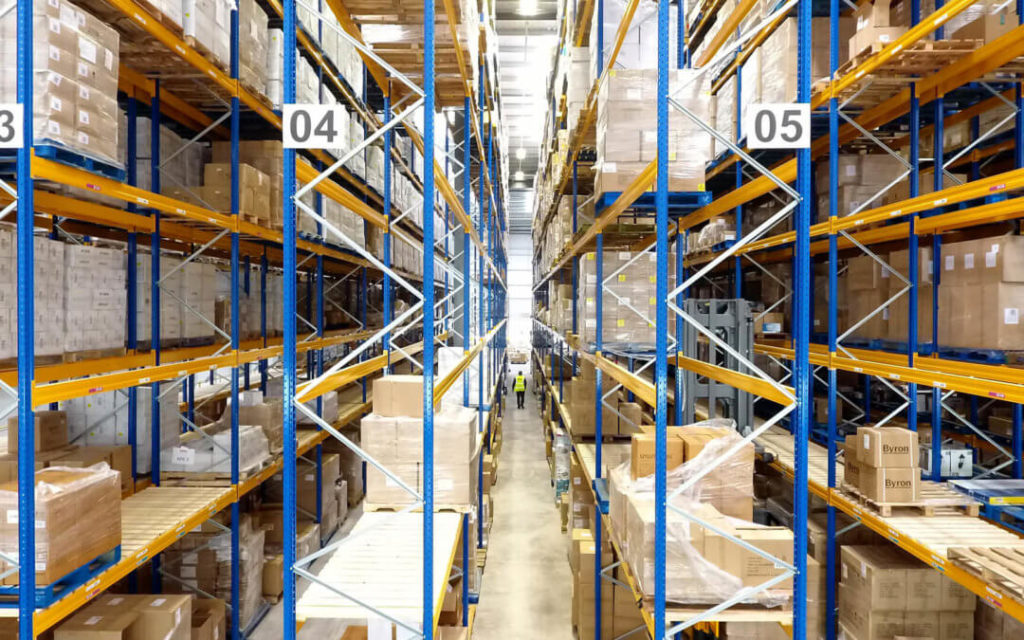 Types of Picking and Packing Methods in a Warehouse
There is a range of different picking methods utilised by order fulfilment hubs, which depending on the size and type of your business may work for you. Take a look at these different methods which may improve the quality and productivity of your supply chain.
Discrete Order Picking
The simplest method of picking and probably the most common. It requires an individual to pick a single order, one at a time as and when they receive it. However, though this method is uncomplicated and easy to employ it is not time efficient and so would be best suited to smaller warehouses.
Batch Picking
As the name suggests, this requires the order fulfiller to pick multiple orders at one time. While it still requires workers to choose items for an individual mandate, it is more efficient than discrete order picking as it reduces travelling time, especially if the orders required share the same or similar SKUs.
This method is often employed in warehouses with larger e-commerce activity. However, unless the order-picker has access to automated picking services such as a conveyor belt or a forklift, this method can be ineffective if the customer orders are physically large or heavy.
Zone Picking
This method requires the warehouse to be divided into several zones, of which order-pickers are then explicitly assigned. Order-pickers are then responsible for picking and packing SKUs within these designated zones. If there is an order with multiple items, employees in each zone will pass packages to one another until the final product has been packed.
This method is more efficient than both discrete order picking and batch picking but only allows for one scheduling period per shift. Meaning that if the worker finishes their turn and there is no-one on shift after them, orders are placed into the queue until the following change.
Wave Picking
This is another commonly used method in order fulfilment warehouses. It is similar to discrete order picking in the sense that one order is being pulled at a time by the order-picker, but unlike discrete order picking, wave picking has a scheduling window.
This method helps to increase time efficiency and maximise productivity within the pick and pack company by scheduling picking at the most appropriate times of the day.
There are other methods used in warehouses which have also proved to be successful, such as multi-batch picking, or zone-batch-wave picking, but those mentioned above are the most commonly used.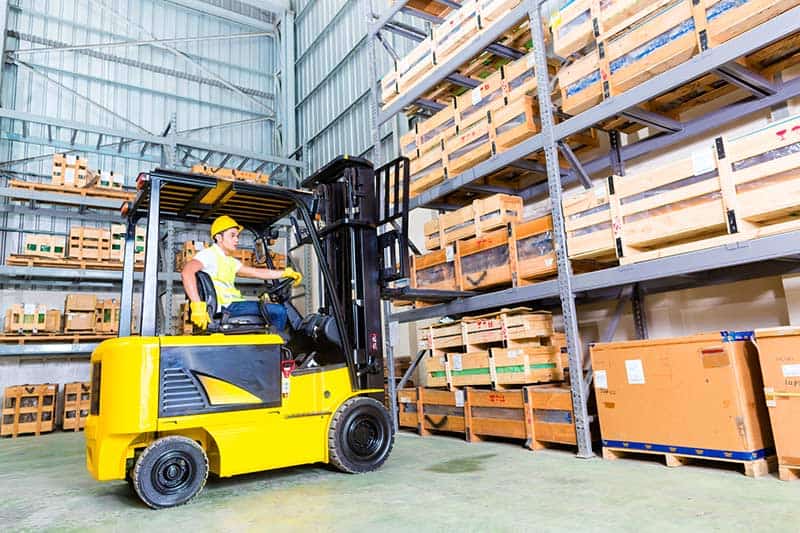 Why would a company take advantage of pick and pack services?
Unless you're a retail behemoth like Amazon, operating your own pick and pack operation can be very costly and time consuming. Outsourcing to a warehouse eliminates the need for individual businesses to invest in or maintain their own warehouse space (and the workforce to manage it). With the help of an outside logistics specialist, you can focus on your core competencies without the additional stress of managing every moving part of your own supply chain. Using sophisticated inventory management software, a company like Commercial Warehousing can keep a constant eye on stock levels and guarantee prompt delivery to your customers.
Pick and pack services are especially advantageous for smaller companies. Large warehouses receive more comfortable shipping rates because of their high volume of orders. They also have their own customer service teams who specialize in shipping. So if you're running a small business, a third party pick and pack service can allow you to offer the same level of service, security and shipping speed as a larger competitor.
Ultimately, pick and pack services help ensure that customers receive their orders intact and on time. And since how your product arrives can determine how much trust your customers place in your company, choosing a responsible, hardworking warehousing company can be one of the most important business decisions you make.
Benefits of pick and pack
International Forwarding (IFL) has many customers who take advantage of our experienced pick and pack fulfilment services. Goods are stored in our secure warehouse facilities at competitive rates and individual orders can be shipped directly to your customers from there. Tailored inventory reports are available and all consignments benefit from our online track-and-trace systems. We can also supply pallets and other types of packaging to suit individual requirements.
If you're thinking of using a pick and pack service, here are some of the main advantages:
1. Saves time
Turning your consignments into orders that are ready for shipping to customers takes time and care. Outsourcing order fulfilment to trained experts in picking and packing means you can get on with your business and let them get on with the work.
2. Saves on storage costs
At IFL, items can easily and securely be stored at our warehouse, ready for pick, pack and dispatch at the right time to suit you.
3. Personalisation
We work with many brands who have been pleasantly surprised at how our expert picker packers can work to often quite specific requirements for fulfilment and onward distribution. We can often integrate their system into our warehouse systems.
4. Flexibility
If you're using one company for freight forwarding, it's much easier to use the same company for logistics and cargo handling. Look for a company that offers such flexibility and is willing to work with you to get this part of your supply chain right – and it means you'll only have to deal with one supplier.
5. Takes the pain out of the supply chain
A more efficient supply chain is in everyone's interest and can help you manage your resources better. It particularly suits small and medium-sized enterprises. Pick and pack is just part of our suite of cargo handling and supply chain solutions.