Home Design Trends That Will Rule
If you're looking to redecorate or renovate your home in 2019, you've come to the right place. We searched through data, browsed hundreds of home design photos, reread past articles and interviewed professional designers to bring you this collection of materials, colors and other home design ideas that you can expect to see a lot more of in 2019. Which will you bring home?
Full-tile backsplash feature walls. Attention-grabbing backsplash tile is nothing new in well-designed kitchens. We've seen colorful geometric and quirky patterns show up in a lot of kitchens for years now.
This idea aligns with some broader trends as well. The 2018 Kitchen Trends Study shows that half of homeowners are opening up their kitchens to interior spaces, and that the most popular kitchen layout is the L-shape. This openness means the kitchen is always on display and therefore in need of a good focal point. A full-tile feature wall draws your eye in, whether through shimmer and texture with something like a simple white subway tile or through bold color and pattern as with a Moroccan design.
Window walls. Cabinet design has become much more efficient in recent years. Deep drawers on perimeter and base cabinets that bring items at the back of the cabinets out into the open means that fewer kitchen cabinets are needed overall. In response, designers and homeowners have shifted to removing upper cabinets on at least one kitchen wall, often to create an expansive window wall that can deliver views and lots of natural light.
Wood on wood (on wood). Many of the most popular kitchen photos in 2018 featured lots of wood, and it's easy to see why. Wood adds loads of warmth and character, and it pairs well with whites and grays, two of the most popular colors for kitchen cabinets and walls.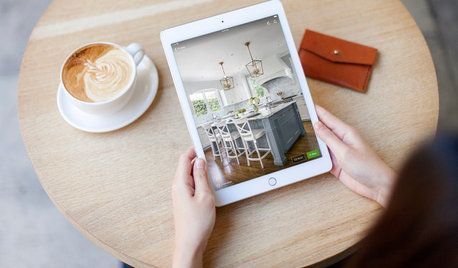 Readers Share Stories of How They Survived a Remodel
When you renovate your home, one of the big decisions you'll face is whether to move out or stay while work is underway. Most homeowners and pros would agree that moving out best preserves your peace of mind, but sometimes this option just isn't feasible.
The Upside of Staying in Temporary Housing
While a rented home or apartment may be the first option you consider, many readers found that other alternatives were better for their situations. Reader commented that renting an apartment, house or Airbnb for six to eight weeks would have been costlier than paying for an extended-stay hotel. "We are paying $60/night. The room isn't fancy, but it has a kitchen and allows pets,"
renting an apartment or house, and staying with family during her 10-month-long remodel. "We ultimately decided to buy a little trailer and went south for the winter, returning in the spring,"
actually bought the house across the street. "With multiple dogs and the high cost of renting, we decided to use about half of the savings we'd set aside for our renovation and put it toward purchasing a temporary house,"
found a guesthouse through the Nextdoor app to rent for just three weeks. Something very short-term could be an option if you want to get away during just the toughest phases of the remodel. "It was 5 minutes away from our house which worked out great!"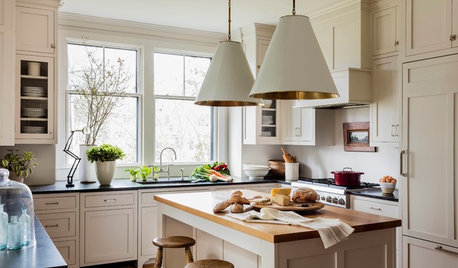 How to Survive a Kitchen Remodel
So you've decided to remodel your kitchen. Congratulations, and I cannot wait to see pictures of it when it's done. But in the meantime, you need to know what to anticipate and how to handle it.
Home remodeling pros and those who have been through a kitchen remodel agree that the best way to get through it is to flee and stay somewhere else. But this option is not always viable, so here is what to expect if you have to live in your house through a remodel and how to prepare for it.
Be Fully Aware of What's Going to Happen
It's going to be messy. It's going to be noisy. For about a full week, you're going to walk into a gutted kitchen expecting to turn on the coffee maker and then realize that you are barefoot in a construction zone.
There will likely be frustrating delays and unexpected change orders. Unable to fix anything else for breakfast, you may get addicted to Pop-Tarts. You will find yourself rinsing a dish in a small powder room sink or a bathtub. You won't be able to imagine wanting to dine at a restaurant again, and you're going to feel the hit of all that dining out on your wallet.
Concentrate on letting go of control because if you try to hold on to it, you're toast. This would be a good time to take up yoga or learn to meditate. In addition to helping you find a calm place mentally, it's a great excuse to get out of the house. Find some good classes or apps and head to the park.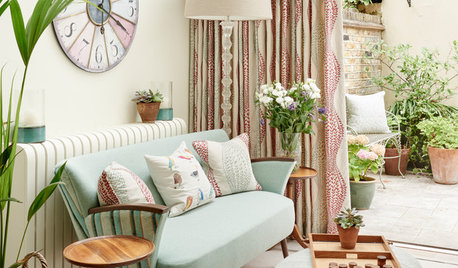 Where Did You Stay During Your Remodel?
One decision you may face during a remodel is where to stay while your home is under construction: in it or somewhere else. Either way, we want to hear your remodel war stories.
Did you stay in a camper? If you've got room on your property for a camper, you can stay close to your remodel and monitor its progress. But for some, going through a renovation close up may be only slightly less stressful than living amid the renovation work.
Did you stay in someone's guest room? Friends or neighbors may be kind enough to offer temporary housing during the toughest stretches of a renovation. If that was the case for you, we want to know how this turned out. Was it a good idea in the end?
Did you rent an apartment? If you got away from the inconveniences of your renovation by living in a rented apartment, please tell us what you learned. What's important to look for in a place to stay? What do you recommend bringing along? And how do renovators find a place willing to let them stay if construction timelines shift?
Whether you stayed in your home through a renovation or found temporary quarters elsewhere, share your stories in the Comments. If you have a good photo that illustrates your experience, please share it too!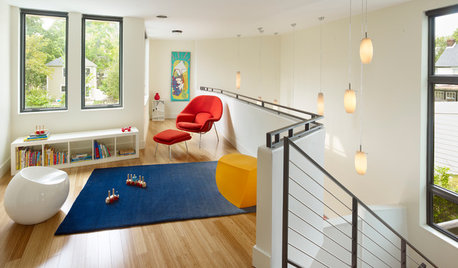 What to Know About Bamboo Floors
If you're searching for durable flooring with an organic look, bamboo may be an option worth considering for your home. This attractive material is relatively affordable and appreciated for its eco-friendly qualities. Here are some essential facts to know about distinctive bamboo floors.
What Is Bamboo Flooring?
Bamboo is a giant woody grass that grows chiefly in the tropics, so technically bamboo flooring is made of grass. This material goes through several stages to become hard, eye-catching flooring. First the stalk is split into strips and boiled to rid it of any insects, pests or grime. Next the bamboo strips go through a process called carbonization that involves subjecting the bamboo to high-pressure steam or heat. Carbonizing darkens the bamboo, giving it a warm and rich coloration; the longer it is carbonized, the darker its color. Some bamboo floors don't go through carbonization, so their natural light color stays intact. These lighter bamboo floors can be stained.
After carbonization — or just boiling for natural-colored strips — the bamboo gets dried in a kiln. The strips are then glued together to form planks in one of three styles: horizontal, vertical or strand woven (more about these styles later). The final step involves milling a tongue-and-groove system into the planks for a snug fit during installation. A clear coating is then applied for protection against wear and damage.
3 Types of Bamboo Flooring
1. Horizontal bamboo is the most common type of bamboo flooring and is pieced together so that it shows a prominent grain pattern with knuckles, which look somewhat like knots, where the bamboo stalks come together. This style is most similar to bamboo's natural form in its jungle habitat. If you're looking for a cozy, eclectic look, horizontal bamboo is your best bet.
2. Vertical bamboo has a uniform linear appearance. Unlike horizontal bamboo, which showcases the wider surface of a bamboo stalk, vertical bamboo involves gluing together the narrow edges of the stalk (like books set side by side on a library shelf). The result is a more streamlined look suitable for modern spaces.
3. Strand woven bamboo features minimal variation, which gives it a contemporary characteristic. This type of flooring is made from shredded bamboo fibers mixed with resins and pressed into rock-hard planks. The strands are interlocked, making this the hardest (and most expensive) type of bamboo flooring. Strand woven bamboo's flowing grain patterns make it a suitable choice for modern spaces.
Sizes of Bamboo Flooring
Whichever type you choose, bamboo flooring typically comes in lengths ranging from 3 to 6 feet and widths from 3½ to 7½ inches. Its thickness typically ranges from one-half inch to five-eighths inch.